Hi, thank you for stopping by! We are Evan Hair – a Professional Human Virgin Hair Manufacturer. We believe that everyone deserves to have the hair of their dreams. That's why we're here – to help you transform and LOVE your hair. Click here to see how.
Above all, we believe in bringing value to every single one of you by providing exceptional products, resources, and customer service.
Our Story
As Evan was getting ready for his wife wedding day, he was looking for affordable hair extensions for his wife, which she could wear be able to fashion, healthy, durable!
After some research, Evan found a hair kiosk at a local mall and purchased a set of Human hair Bundles for about $300. When his wife tried to install it, she was so disappointed, she wanted to cry! The hair that she purchased was so thin and Dry, which made them look fake and unhealthy.
But Evan didn't give up. Researched other Human Hair companies that would offer thick, healthy, shiny and affordable hair extensions. Unfortunately, Evan found none that could offer what she was looking for. Sure, they found some great-looking extensions on the market, but they either cost a fortune or were affordable but poorly made.
After thorough research, Evan concluded that it just wasn't fair – there is a huge demand for affordable yet thick and healthy hair extensions, but no one is meeting that demand! So, he decided to fill the gap. This is how Evan started their own line: Evan Hair Products, Brand Name Of Evan was Born in China began in 2016.
Evan Hair Products are made of 100% Virgin human hair and are long, shiny and beautiful Natural. Most importantly, they are thick from top to bottom, which means you can finally have the hair you've always dreamed of.
We make the female as our guide customer, use the special design to transmit the warm, romantic, free elegant and delicate to you. The use of this name embodies the brand for the perfect and ultimate pursuit.
Why Evan Hair?
They are affordable and cause absolutely NO Chemical process,Natural and health ! You Can Have thicker and more beautiful hair with the factory price….View More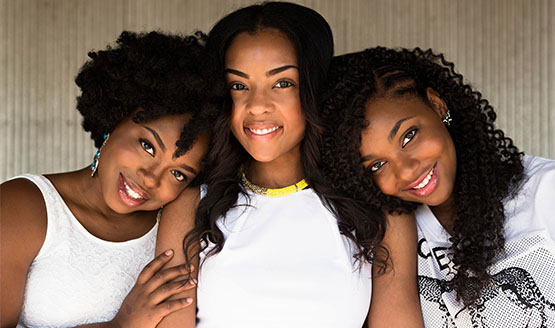 We started Evan Hair because we believe that everyone deserves the chance to experience what it's like to have Real Human Virgin Hair. Throughout the years, we've stayed true to that vision by creating Hair Extension that thousands of women all around the world choose to use each and every day.
But it's the love, feedback, and responses that truly confirm that what we're doing is working, Celebrate their wedding day, engagement, holidays and special events with mermaid-like hair.
We've been able to do all of this because of YOU. Thank you for supporting us, sharing our vision and most importantly, choosing Evan Hair. As we look to the future and many years ahead, know with confidence that we will always be dedicated to providing you the ultimate hair products to enhance your life.

"Thanks Evan Hair for making my hair dreams come true! I couldn't have been happier. I got the midtone between my highlights and lowlights and it looked perfect. It gave me just the extra volume I needed."
"I heard about Evan hair shop through a close friend and saw how thick, full and shiny her hair looked! I realized how simple and affordable you guys made it for me to get the hair I've always wanted."
"I am in looooooooooooove!! I wear them everyday and always get so many compliments on how real they look! I love that I can do so many different styles with them and feel beautiful wearing them!"
The people behind the magic
We believe in great products, great service, and transparency. We invite you to learn more about how our products are made: with love and care for our society and the environment, Basically, welcome to visit our factory, please contact us at info@evanhair.com.
Evan Hair combines style, fashion, noble quality with all women hair, so when you get the virgin hair from Evan Hair, you also get the understanding of fashion, the attitude of life, our faith is—bring beauty to the world.
Our principle is "professional to make, Seiko quality moderate price, prestige reliable".
Our service purpose is based on fashion and novelty. We will do business with our partner with sincere cooperation, which can achieve a win-win goal.