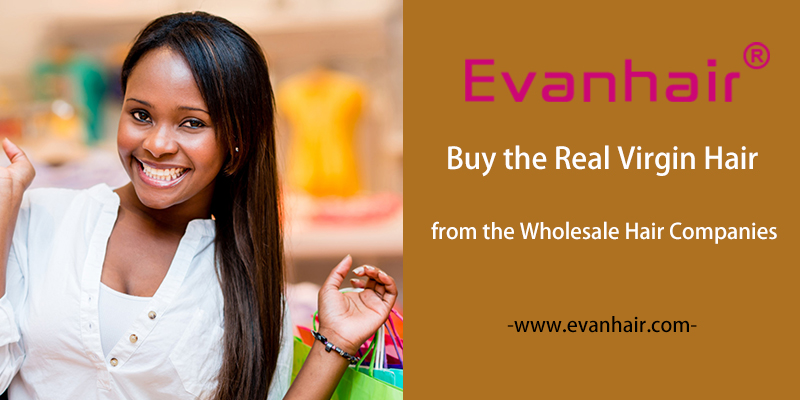 When I first started wearing weave, I didn't know anything about the difference between synthetic hair or virgin hair.
However, as I kept wearing weave, I realized the importance of knowing the difference. Wearing hair extensions requires that you know what you're putting on your head.
If you choose to wear hair extensions as their primary hairstyle, you'll need to know the importance of each hair type. Of course, you can achieve a fantastic hairstyle with any hair type, but we're going to focus on virgin hair.
Before we get into it, let's discuss the importance of virgin hair, how you can style, and why you should always invest in it. With hair extensions, you can take a break from styling your natural hair.
With virgin hair, you also get to experiment with different hairstyles without damaging your natural hair.
How to Find High-Quality Extensions
Due to the growing hair market, there are tons of hair extension options available.
You can get the hair from beauty supply stores, online stores, and personalized boutiques. Beauty supply stores and e-commerce sites provide consumers with an array of choices at a low price.
Getting your hair done regularly can be expensive, mainly if you include the price of hair. It makes sense to want to get cheap hair.
But what if I told you that you could get cheap hair without the hair feeling or looking cheap? Of course, cheap depends on your perspective and budget.
It's vital that you never compromise the quality of your hair extensions because you want to be cheap. The hair will only last for a few weeks, and in the long run, you'll spend more money.
Before you book your next hair appointment, you need to know how to find quality hair extensions.

Keep This in Mind!
When you purchase a hair extension, it's critical to ensure that it is 100% human hair.
Why? Well, human hair, especially virgin hair, lasts for a long time. You can use it and re-use it as many times as you want. If you aim to wear human hair, It'll be harder to find it at a beauty supply store.
Purchasing hair by the pack from a beauty supply store is a risky choice because even though it says human hair, it might be mixed with synthetic hair. Most of the hair labeled as 100% human at beauty suppliers are not human hair at all.
Beauty supply stores loving using other synthetic fibers for their human hair extensions.
Check the Labels
In case you don't know, many hair extension companies mix animal hair or synthetic fibers with their hair.
Hair that isn't human can cause issues with styling, especially when the heat is involved. Also, this hair can cause irritations and initiate skin allergies. As a consumer, you deserve to know what you're wearing on your head.
If you want to know what the hair is truly made of, you can look up the reviews for the hair brand.
Also, you can purchase from certified places. Picking up a few packs of hair from your local beauty supply store is a quick option, but it's overall a poor investment. If you're purchasing hair from a web-based business, you need to make sure that the company has certifiable information.
Are they reliable? Are they transparent about the origin of the hair? Are they particular about how to care for the hair they offer? Modern technology has made it easy for you to find this information.
Check For Shedding
When purchasing virgin hair, it's vital that you check for shedding.
If you notice that you're leaving a trail of weave behind you as you style the hair, then you should rethink your investment.
If the hair you're wearing is straight or wavy, then make sure you're brushing it with a paddle or vented brush.
You only want to detangle it when the hair is wet if the hair you purchased is curly or kinky. It's best to use a wide-toothed comb or a Denman brush on textured hair.
After you've detangled your hair, you should only have a few strands of hair leftover in your brush.
Large wads of hair coming out of your weave after one datable is a red flag.
Care Tips
Number One:
Protect The Virgin Hair Extensions
Many people think that extensions don't need protection.
100% human extensions, like hair from Evan Hair, is just as susceptible to heat damage as natural hair. Protect your investment by using a spray or heat protectant before you use heat tools.
Also, use your heat tools on the lowest setting so that you don't damage your extensions.
Number Two:
Keep Them Clean
When extensions get dirty, you can ruin your hair and the extensions.
As you wear your extensions, you need to keep up with a casual cleaning routine, especially if you got a sew-in.
Something like a dry shampoo, or a cleansing conditioner will help keep your extensions clean. Once you remove your extensions, you should thoroughly clean them.
Give them excellent clarifying cleaning before you store them. By doing this, your virgin hair extensions will be ready for future use.
Number Three:
Add Moisture
Regularly applying light moisturizing hair products will help keep them in good condition.
Make sure that you're using hair products that are appropriate for the type of extensions you have purchased. Also, ensure that they won't ruin the overall texture of the extensions.
Number Four: Protect the Weft
The weft is the thick seam at the top of your extensions that allows you to install the hair.
Without the weft, you don't have any extensions. You want to ensure that you don't do anything to ruin the weft, especially if you plan on using your extensions more than once.
Don't put too much stress on the weft as you style or remove the hair.
Number Five:
Store Them With Care
When you're not wearing your extensions, don't just throw them in a bag.
I promise you'll get a ball of tangled mess in return! It's critical that you store them properly.
Why? Well, you want to be able to use them in the future. You also don't want them to look frizzy or in disarray.
You should gently remove your extensions, clean them, and hang them to dry. If you can't hang your virgin hair extensions up, lay them on a flat surface to dry.
After your hair is dry, put it back into the packaging you received it in.

Trust Your Instincts While Shopping
When shopping for hair, make sure you're paying attention.
If you're shopping for hair extensions at a beauty supply store, try to touch every bundle before you buy it. If they don't let you, then don't buy it. Make sure you always look up the name as well.
If you purchased your bundles from an online store, don't wait to inspect the reviews. Check them out and see what everyone is saying.
When you touch the hair, it should feel smooth. Your fingers should run through it quickly. It doesn't matter if you purchased from two different brands, the softness should be similar.
If they are claiming it's 100% human hair, then the softness should be evident. If the hair feels dry and brittle, then you shouldn't buy the hair because it's probably of poor quality.
Don't stop your inspection once you install the hair. It's essential to pay attention to how the hair is after installation. How well can you style it? Hair that does not respond well to heat styling is a huge red flag.
If you see pieces of the hair melting off, then it's probably not the best hair, and it's most likely not wholly human.
I love to wear the Virgin hair from Evan Hair because I can do a lot of things with it.

All in All
Investing in good quality hair extensions can be costly but only in the beginning.
In the long run, you'll probably save more money after making a smart hair investment, like buying virgin hair from Evan Hair. Even if your style is short-lived, the hair that you purchase doesn't have to be.
Who doesn't want to invest something that they can use more than once?
When shopping, it's essential to do your research. Take your time. Make sure that you fully understand what you're purchasing.
Also, check the reviews. Look up the name of the company you're buying from. If you can, avoid buying hair extensions from beauty supply stores because they most likely won't be high quality.
Evan Hair offers good quality hair at an affordable price. We also offer discount prices with the many sales that we hold throughout the year.
Have you purchased virgin hair!
Shop More Popular Evan Hair
Shop for Brazilian Blonde Color Body Wave Hair 3Pcs
Shop for Remy Straight Hair Blonde Color Bundles
Shop for Virgin Remy 1b 27  Straight Hair Bundles Deals 
Shop for 1b Blonde Brazilian Virgin Hair Straight Hair 3 Bundles