Thinking of cutting your hair short? We have to say that wavy hair can create a gorgeous and beautiful look effortlessly on any occasion. Bobs are versatile short to medium haircuts that you should definitely try. However, only can choosing the right wavy hairstyles to help you look more glamorous every day.
In order to help you rock the charming wavy hairstyles, we have already pulled together some detailed guidance about the most stunning wavy hairstyles according to the length of your hair in the following.
Wavy Hairstyles For Short Hair
A Blunt Bob With Wavy Hair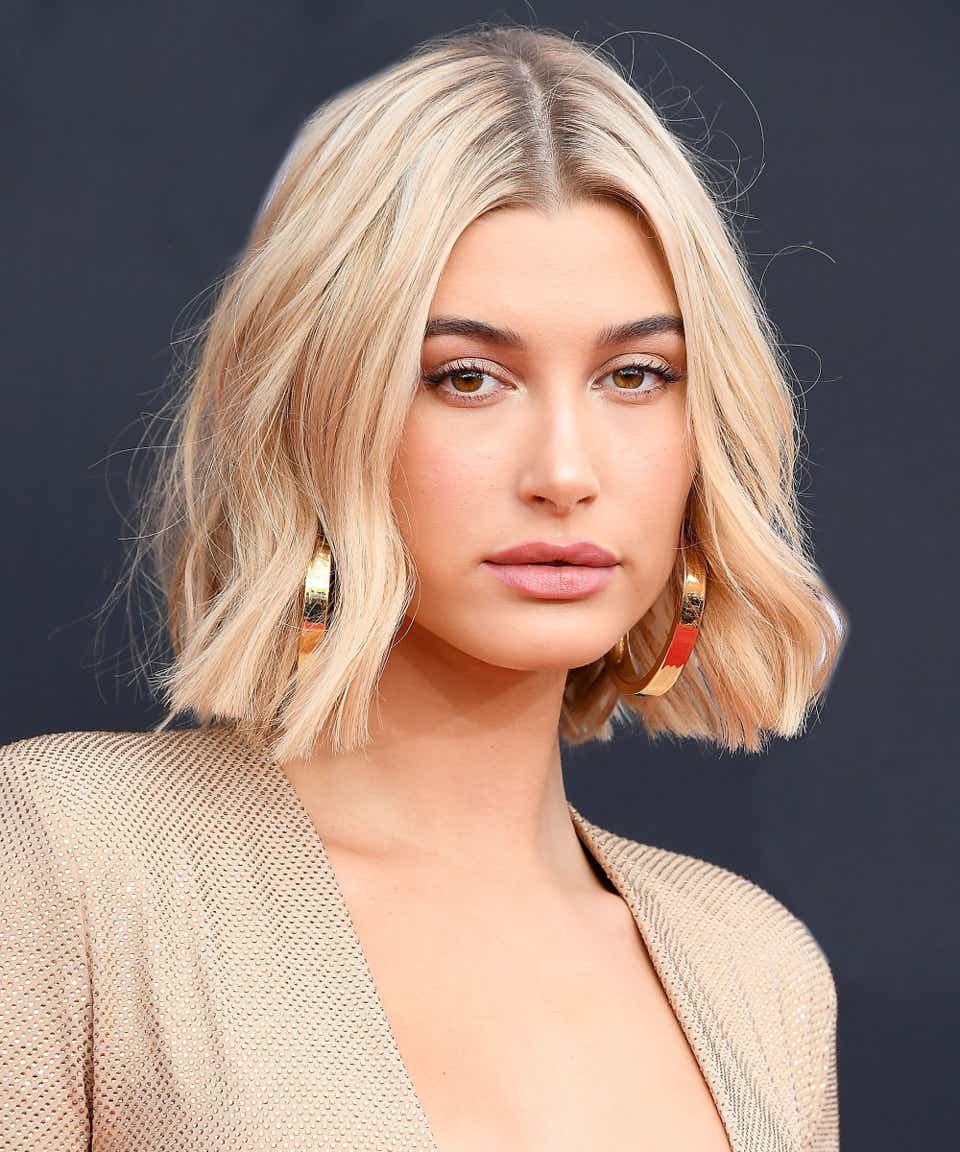 Keen on short hair but not ready for a pixie cut? Why not consider going for a blunt bob? After all, the blunt bob is stylish and delicate, and accents with your cheekbones and chin. In addition, soft waves can make all look more girly and cute.
Choppy Bob For Wavy Hair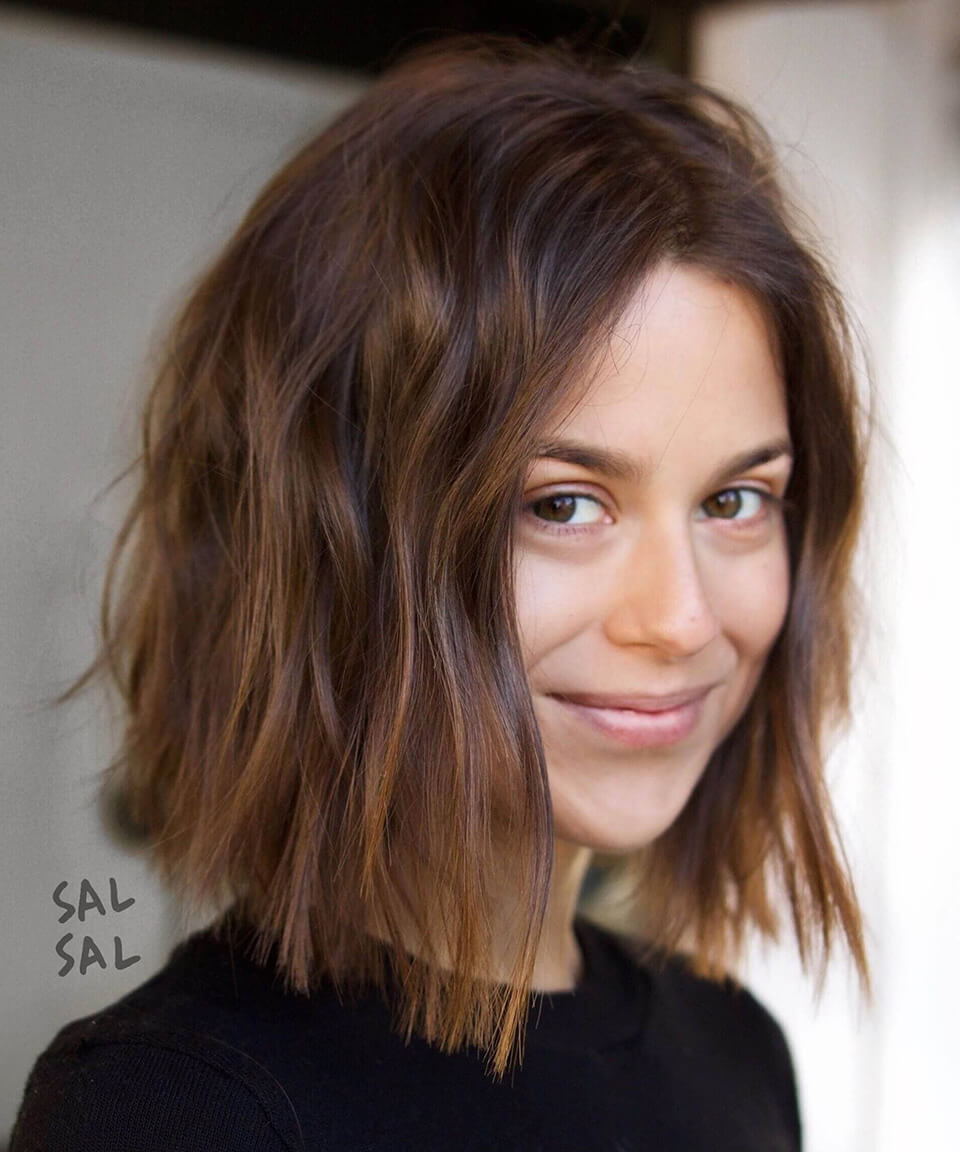 The choppiness enhances wave texture that gives people an attractive girly loo, while wave texture adds some interest to the short hair. Besides, there is no doubt that it is a great option for these women who sometimes have very thin and sightly flat hair. What is more important, it is suitable for any face shape and can work well with any occasion.
Short Wavy Bob With Bangs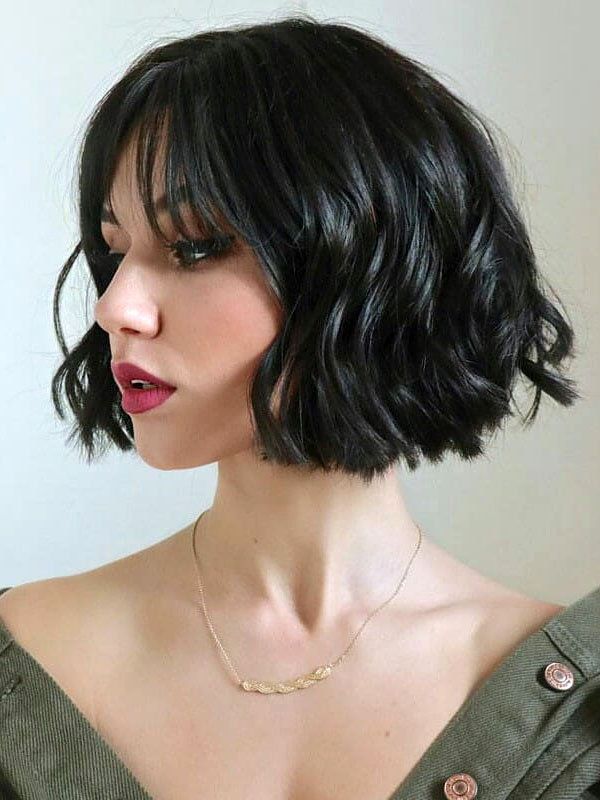 Short wave hair and bangs are very trending now. And bangs can bring an extra element for short hair, and are a great option for many girls. Of course, short wavy hair with bangs is easy to achieve as there are a lot of bangs for you to choose from, such as curtain bangs, side-swept bangs, So keep short wavy hair with bangs to get a sleek appearance.
If you want to get a similar look, you can choose a bob wig with bangs to achieve the same effect. The bob wig is very comfortable and breathable and can give you a natural look.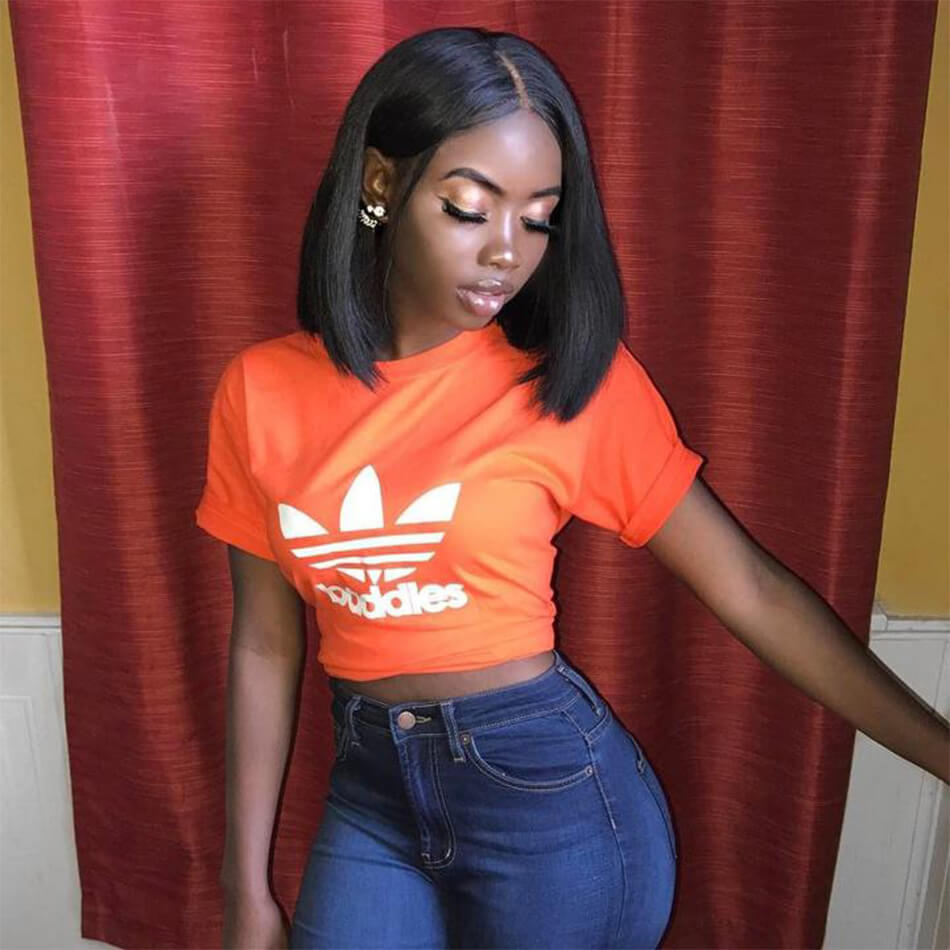 Layered Bob For Wavy Hair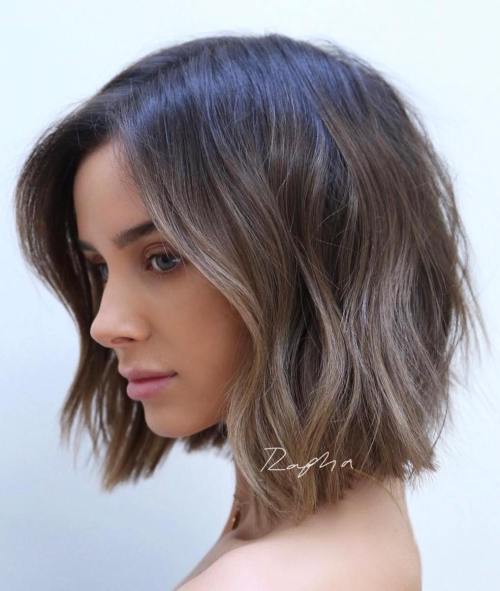 In fact, short wave hair can be layered, which is a good way to and frame face shape. And if you want to reduce some of the bulk for thick hair or add some volume for thin hair, a layered bob for wavy hair is a perfect option for you.
Short Pixie Cut Wavy Hair
If you try to shape your fine hair into these delicate curls and you will be surprised at how thick and healthy your waves can be. And the addition of a pixie cut makes you look more chic and modern. Furthermore, you also can add some long, side-swept curly bangs for a feminine touch or cut some cute bangs.
Wavy Hairstyles For Long Hair
Balayage Curls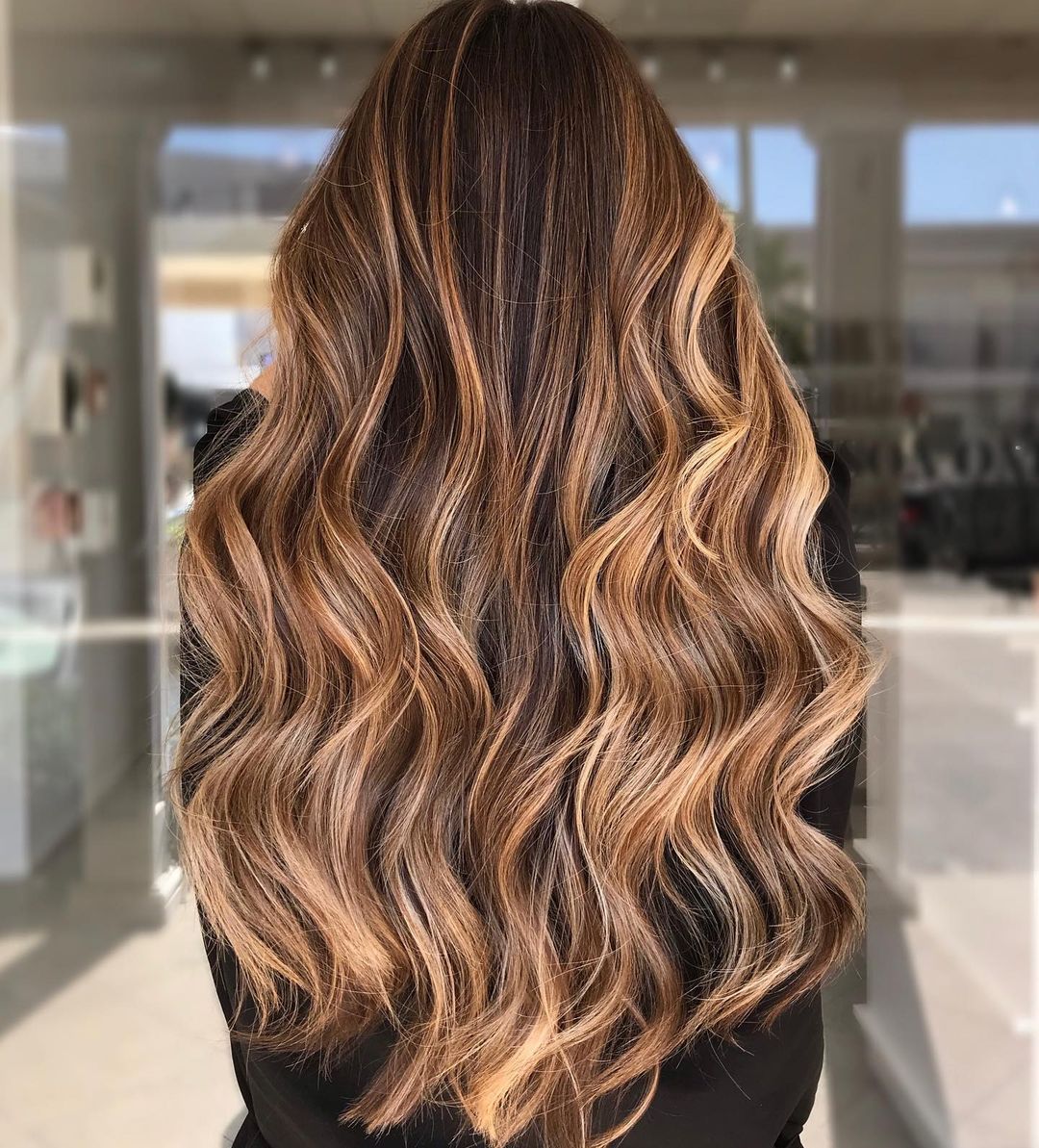 One way to make long wavy hair stand out is to apply some balayage technique or highlight that allow a gradual seamless transition of color from darker roots to lighter tends resulting in a very natural sun-kissed look.
You can get some perfect beach waves with our honey blonde wigs or FB30 lace front wigs that are made of 100% virgin human hair, and are soft and bouncy. Moreover, there is all kinds of lengths, textures, types for you to choose. It is worth mentioning that it is quite easy to maintain and can last for a long time.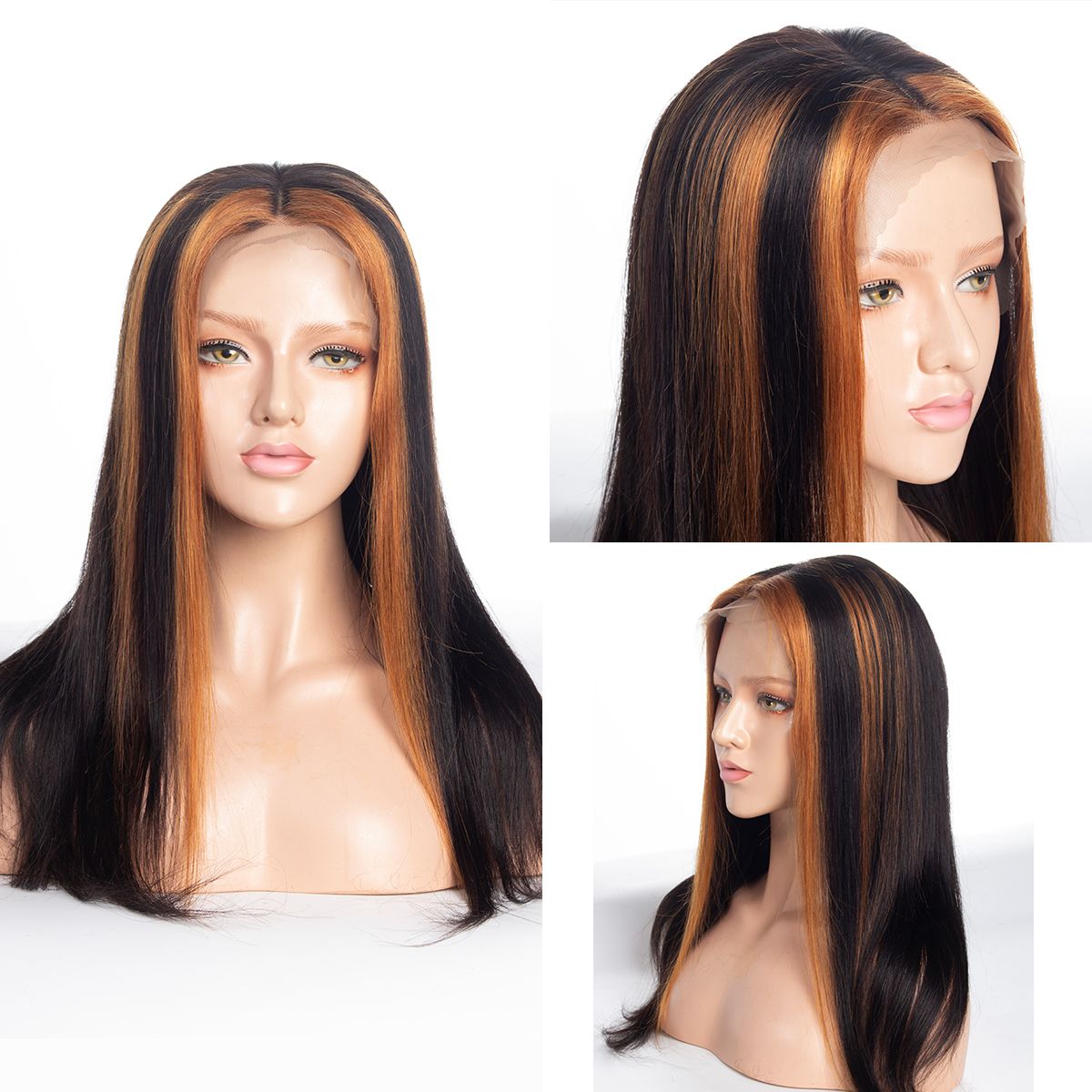 Long Creamy Blonde Waves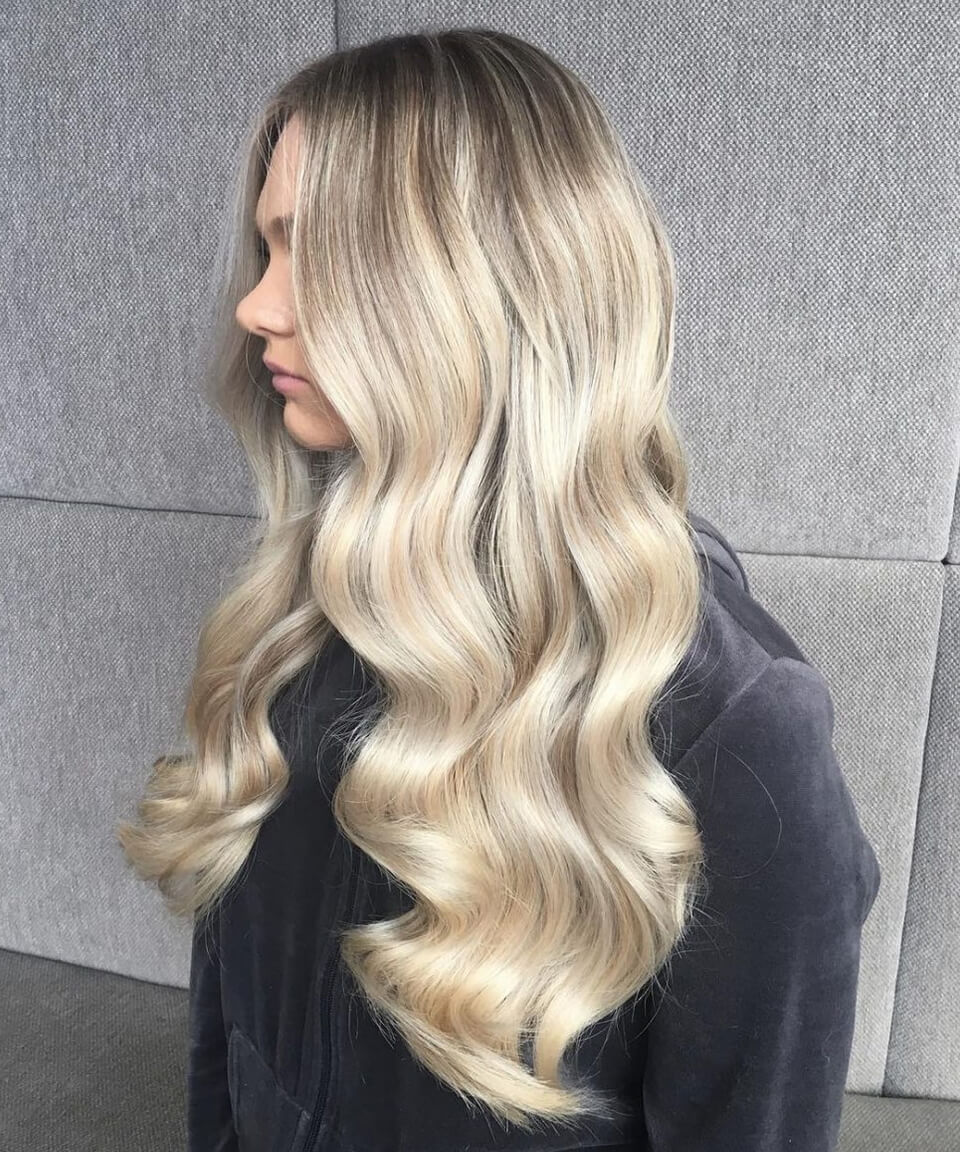 Blonde hair never goes out of style, and the creamy blonde is a popular hair color now. Creamy blonde hair is the perfect combination of cold and warm blonde hues, and will basically flatter any skin tone and undertone. Therefore, it also becomes the favorite hair color of many celebrities, such as Hilary Duff, Lucy Boynton, and so on.
Long Wavy Hair With Face-framing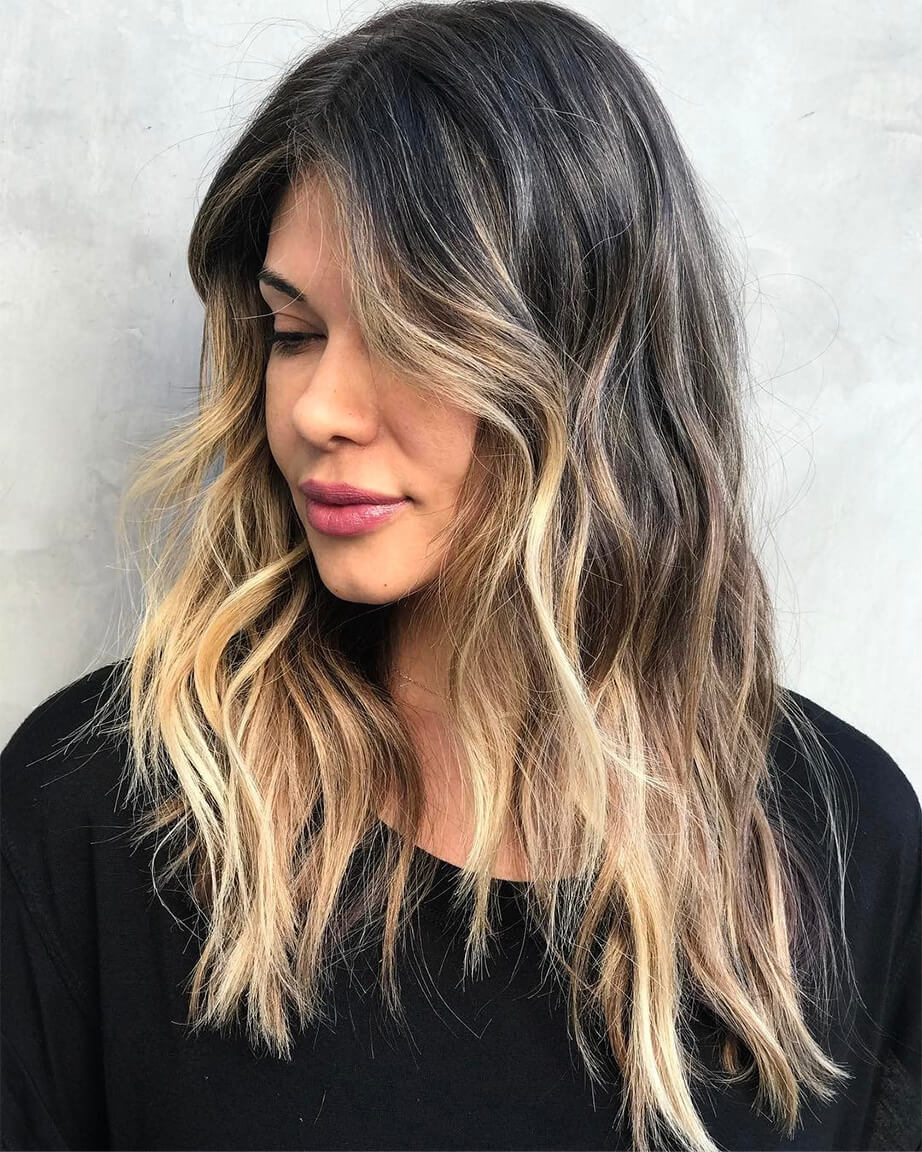 Long wavy hair exudes exquisite beauty, but it can also look fresh and edgy. While long wavy hair with face-framing can cleverly bring out your most attractive features. There is no doubt that it is the best hairstyle for going to the beach in summer.
Long Beachy Waves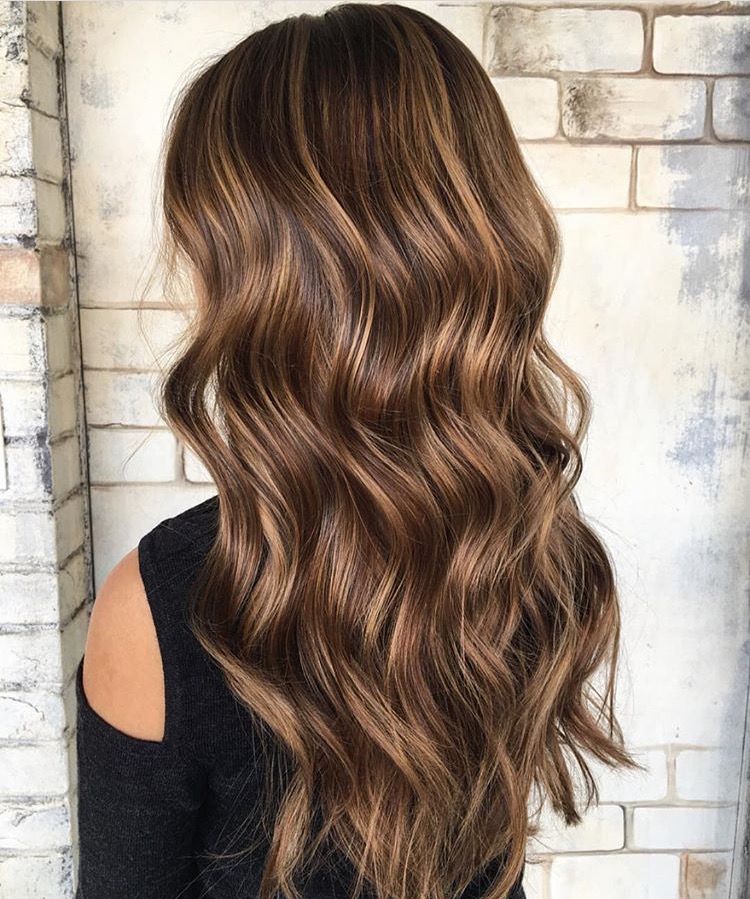 Beachy waves are the preferred hairstyles of celebrities as they seemly fit everyone. The beautiful look can work well for any face shape, hair type, and age.
There are some high-quality human hair wigs to get a similar look for beach waves, you can purchase one to try it. We believe you will get an excellent effect. If you want to learn how to get beach waves, you can read our blog to get more information.
Salt Water Waves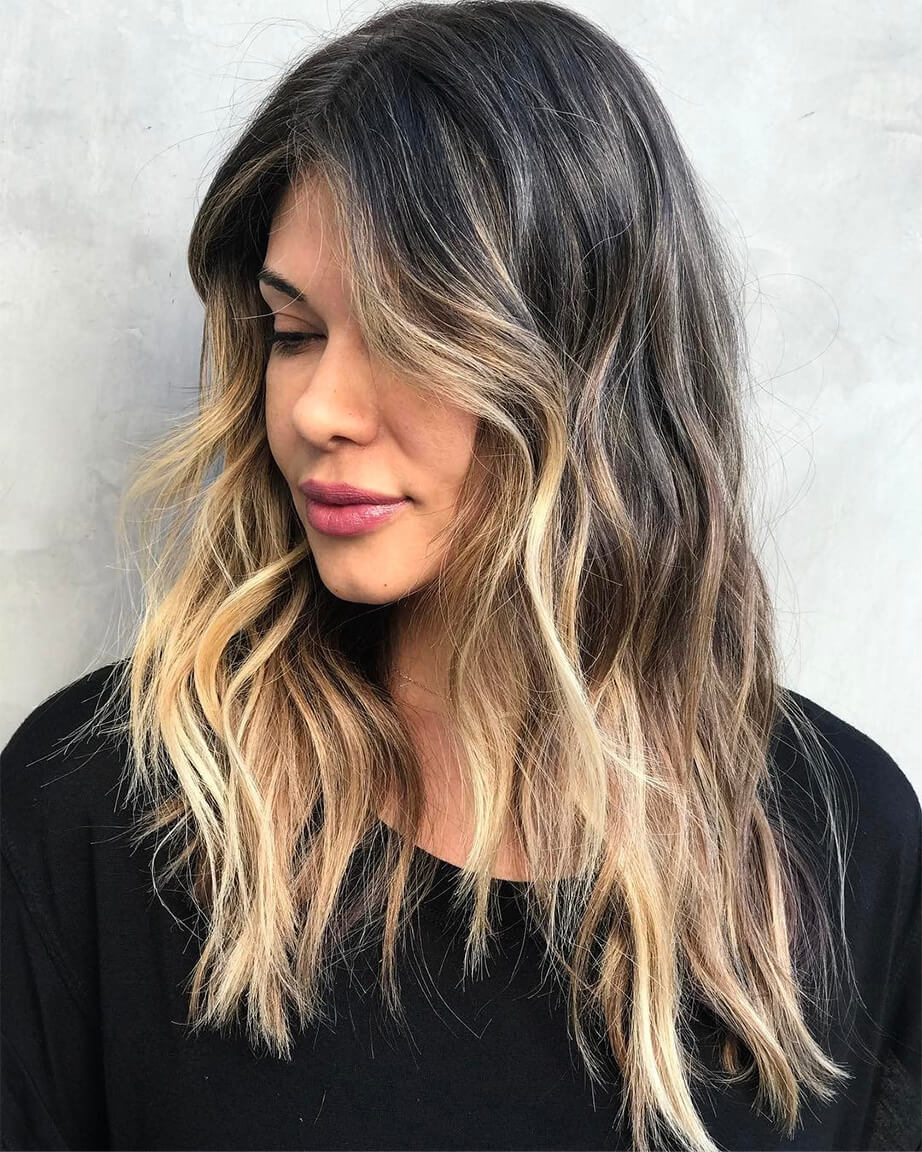 These waves result from swimming in the ocean and letting natural curly hair air dry on the beach, which will look more natural and casual.
Wavy Hairstyles For Medium Hair
Shoulder-length Wavy Hair With Blunt Bangs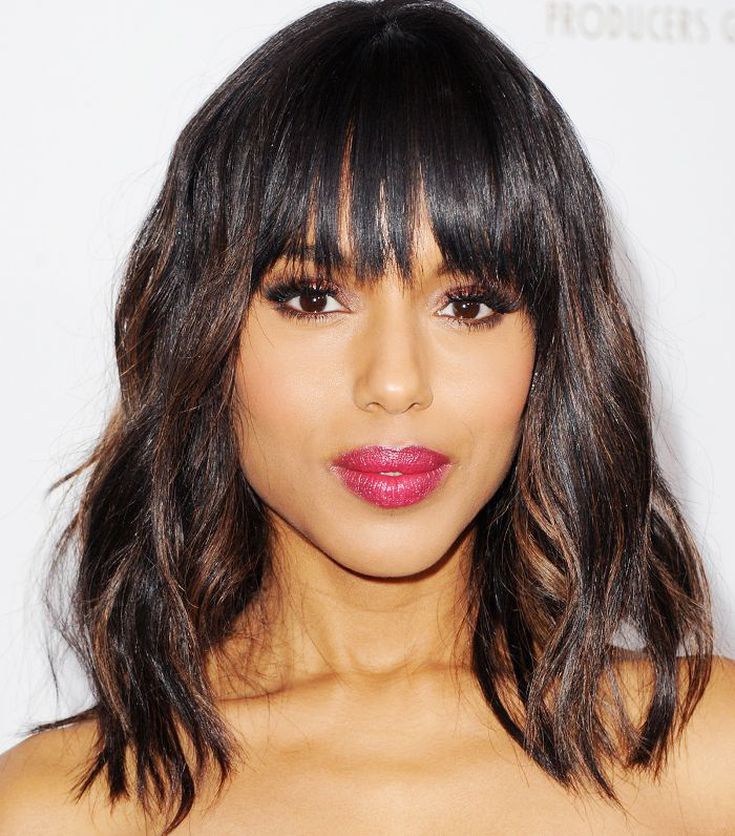 Blunt bangs are the perfect complement of medium-length hair, which can make your medium-length hair look thicker and draw more attraction of others for you. To get the best effect, you can pick up some trendy hair colors, for example, brown, blonde, chocolate, and so on, which will make you younger and more fashionable.
Wavy Hair With Waterfall Braid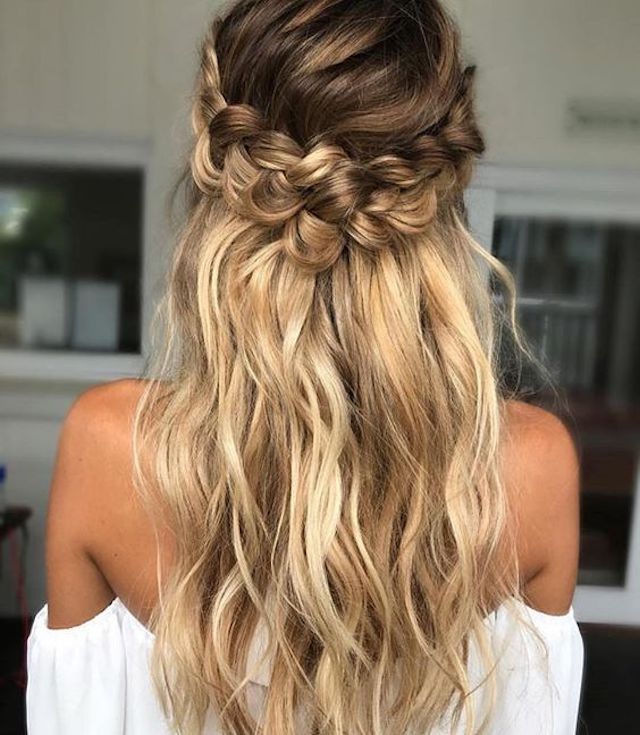 Waterfall Braid is one of the easiest braids and doesn't need too long hair. You can use wavy hair to make some waterfall braids to finish a half-up and half-down hairstyle, which will give you a soft, beautiful, and romantic look.
Half Up Half Down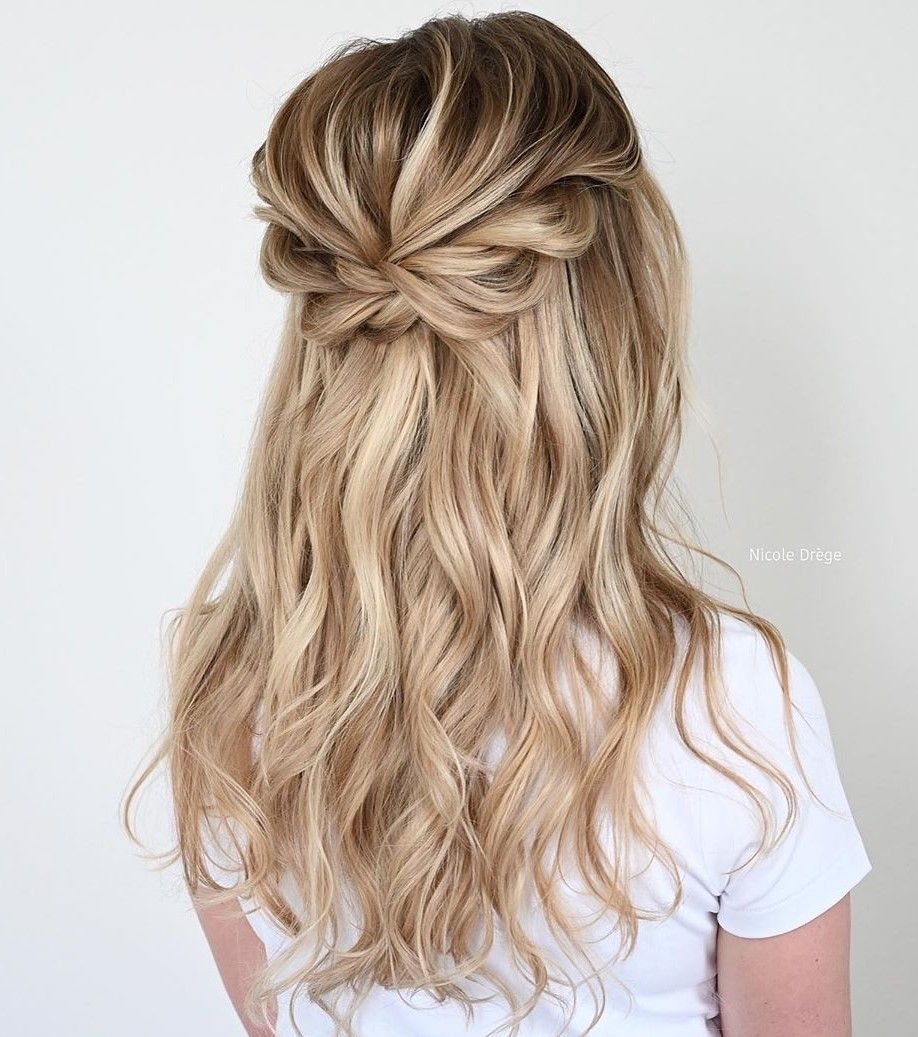 In fact, the half up half down hairstyle will look especially suitable on medium wavy hair whether your wavy hair is thin or thick. In addition, you can add some fun elements to this hairstyle, such as braid, twist, bun, and so on.
Ombre Wavy Hair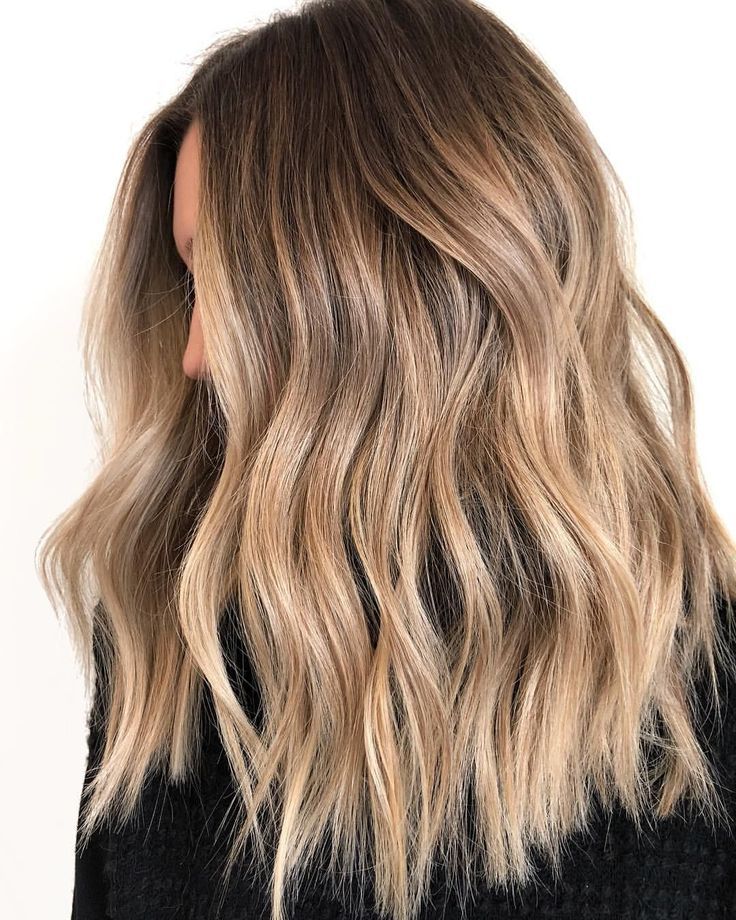 Ombre is extremely faddish, classy, and striking, and even can bring personality and pizazz to your wavy hair. Therefore, you can match medium wavy hair with ombre hair color, which is uniquely beautiful, vivid, and impressive. Compared to long hair, medium hair can better show your hair color and spend less time in the salon. And you can get a similar hairstyle with an ombre color wig.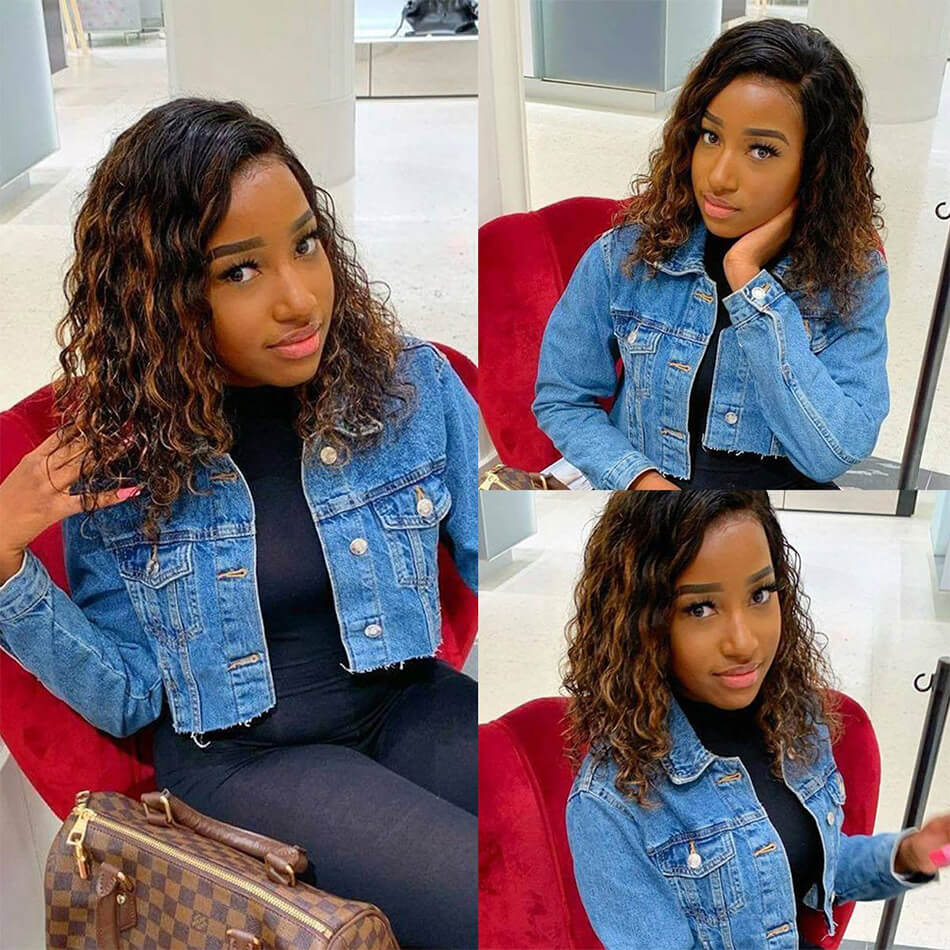 Red Medium Wavy Hair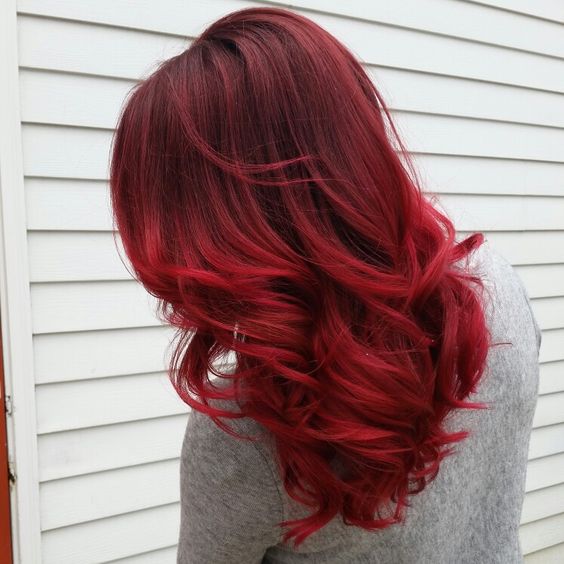 Many hairstylists predict the warm copper color will be the big trend in2021, even though it is just summer. It can give people a warm and comfortable feeling. If you want to have a bold change in hair color, red is an ideal choice for those people who have thin or fine hair.
Do you get some inspiration about your hairstyles? If you have a better idea, welcome to comment below.
Shop More Popular Evan Hair
Shop for affordable Malaysian Body Wave Hair 4Pcs
Shop for Remy Straight Hair Bundles Best Raw Virgin Hair
Shop for Virgin Remy Loose Wave Hair Bundles Deals 
Shop for Evan Hair Indian Virgin Hair Deep wave 3 Bundles