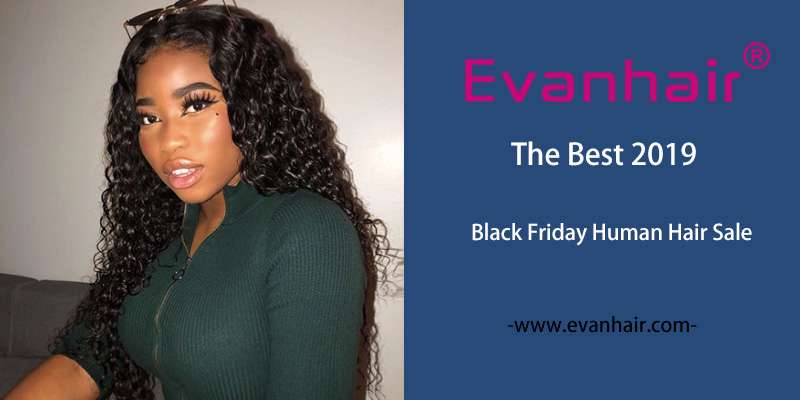 Black Friday 2019 is coming, are you ready for the biggest sale party this year?
If you're looking for some great hair deals, Evan Hair is offering the best Black Friday hair sale for you. whether it's to treat a loved one or something for yourself, you will find the perfect present with the cheapest price.
Black Friday, the biggest sale of the year is just around the corner. This year, Evan hair official store is offering the biggest Black Friday Sale with 15% off of the Entire Store. Some products can get 18% and $20 off. The Evan hair black Friday sale starts from 11.23 to 12.03. You can't miss!
Evan Hair Black Friday Sale
All the products you can get 10% off!!!
$3 OFF no limit with code: save
Website sign in $3 OFF
$10 OFF over $100 with code: bk10
$15 OFF over $160 with code: bk15
$18 OFF over $180 with code: bk18
$20 OFF over $200 with code: bk20
$30 OFF over $240 with code: bk30
Get Black Friday Extra $10 OFF With Coupon Code: Black5
For all lace wig, and hair bundles with closure,  high can discount $50 off.
Date: 11.23-12.03
Are you ready to have fun with us? Enjoy The Best Deal At The Best Time!
Popular Sale Item
All Evan Hair online products: hair bundles with closure, cheap hair bundles with closure, free part closure, ear to ear lace frontal,3 bundles with lace closure are included in the sale items. The more you buy, the more discount you can get! Don't worry about the quality and after-sales questions, we'll answer them one by one.
Hurry, take a sneak peek and see what's in store for you must to buy for Black Friday:
Must Buy Items:
1.Black Friday sale on wigs
Long curly lace front wig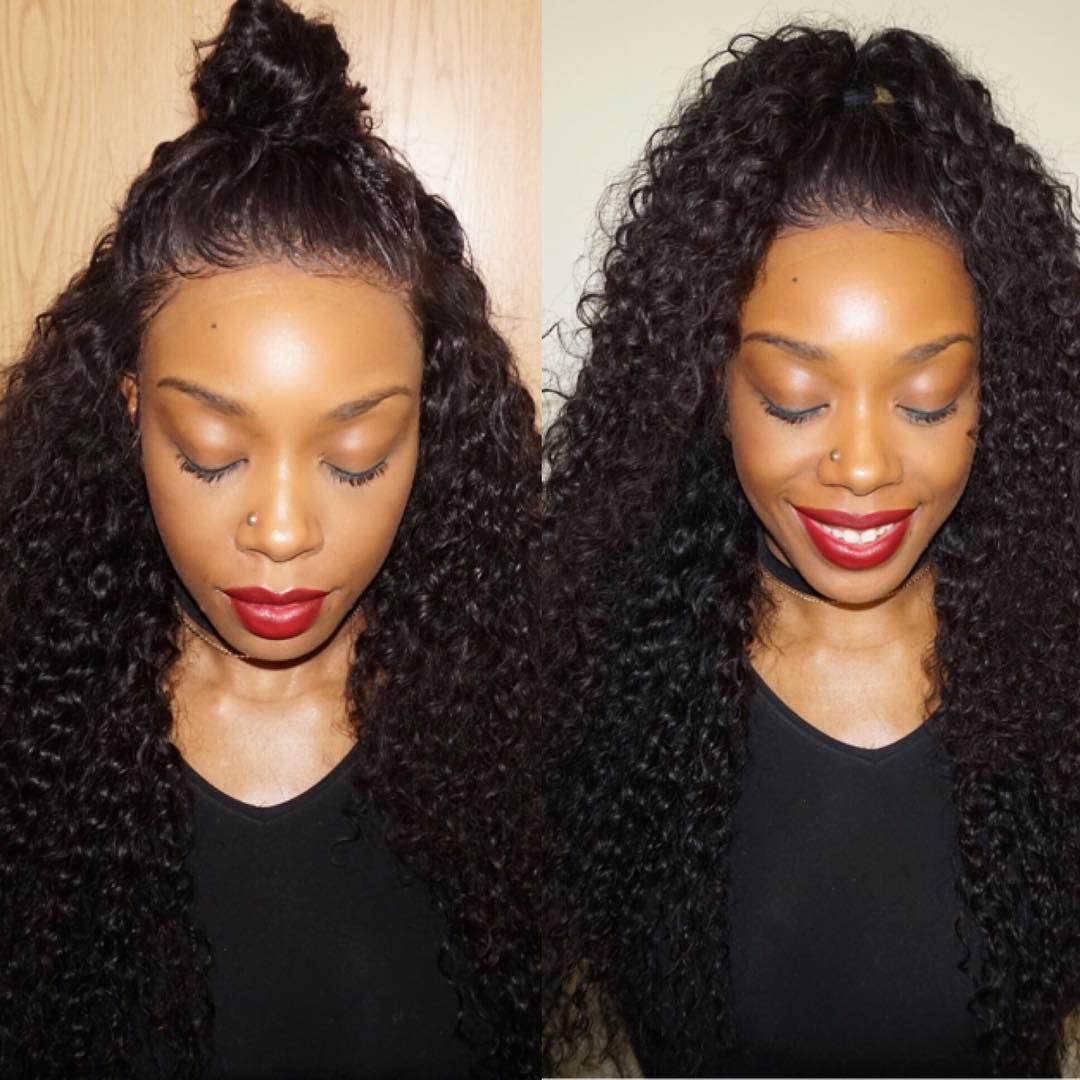 Body wave human hair lace front wig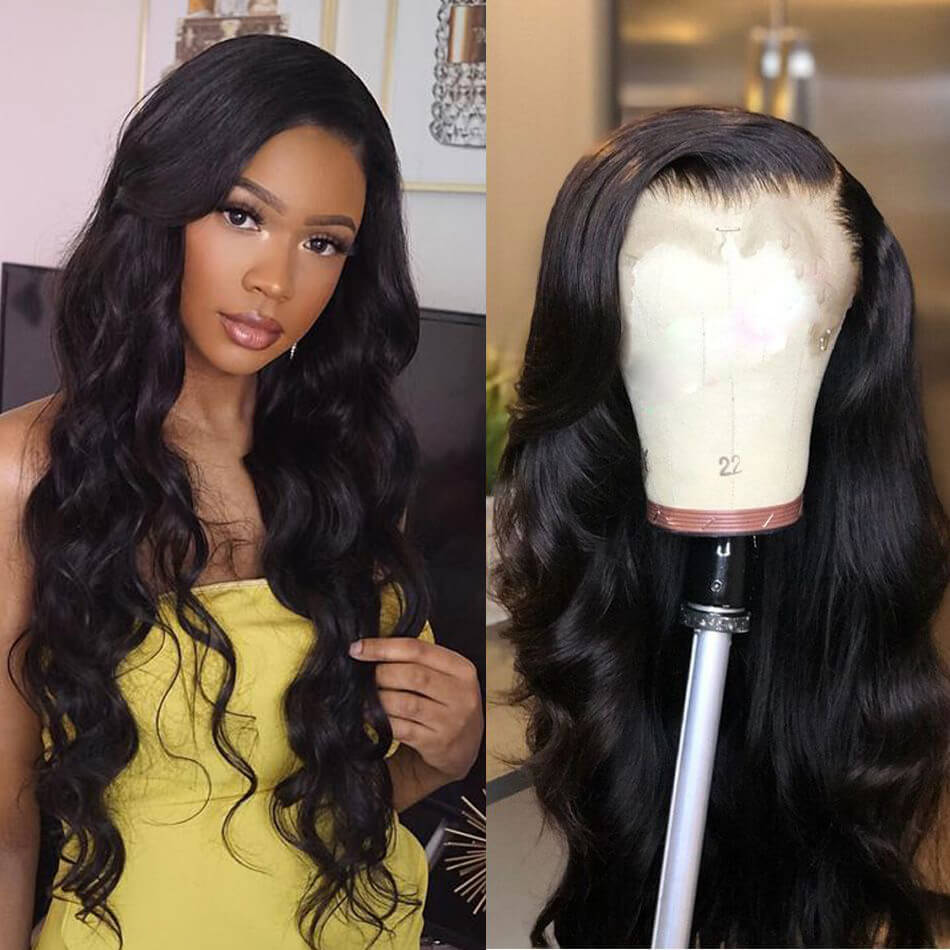 Straight human hair lace front wigs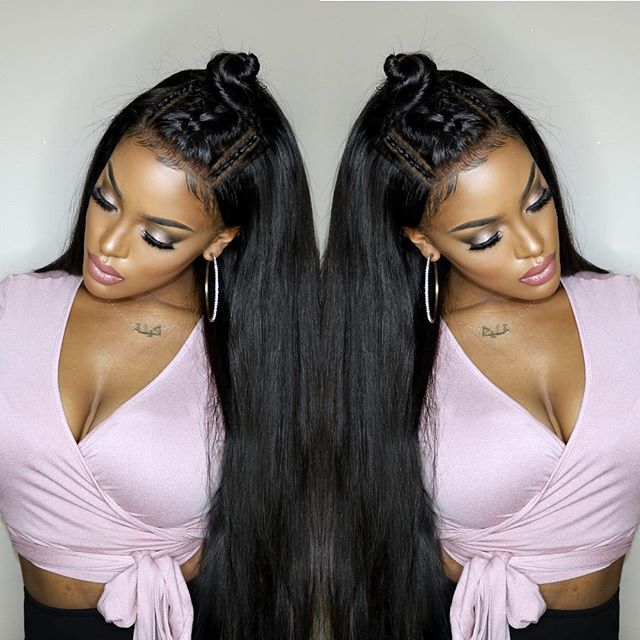 Red Color Straight Hair wig
Kinky Straight Hair Lace Front Wig 

2. Virgin human hair black Friday sale
Body wave 3 bundles with closure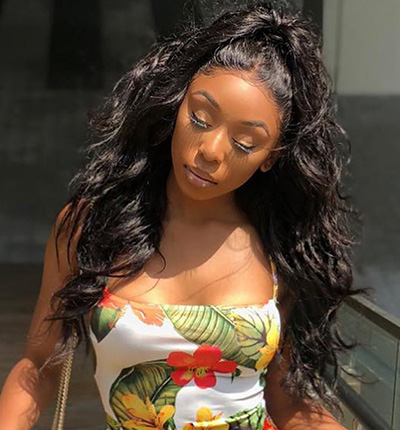 Curly weave 3 bundles with lace closure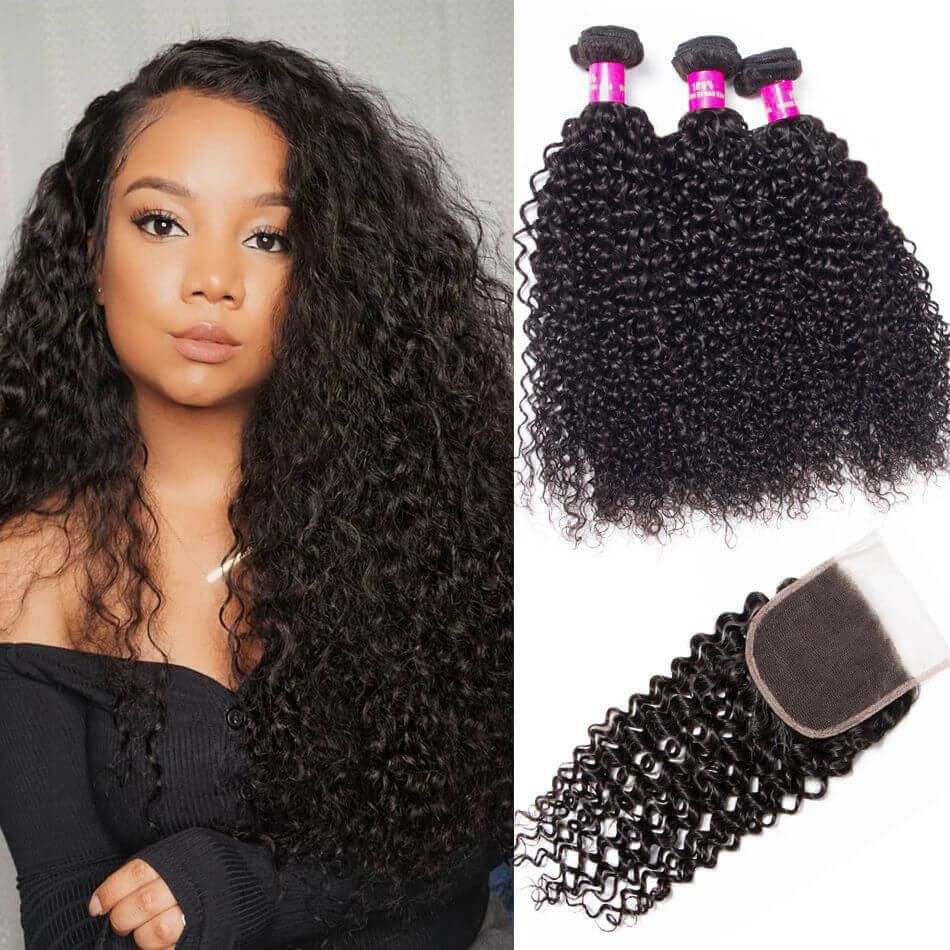 Straight hair 3 bundles and closure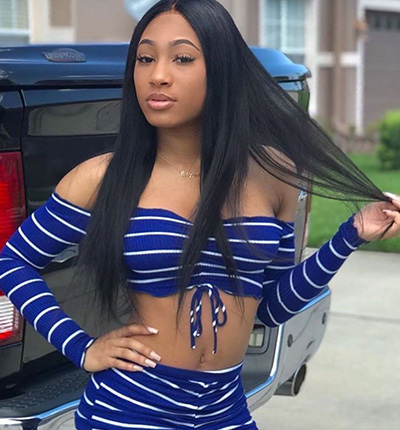 Deep wave 3 bundles of hair with closure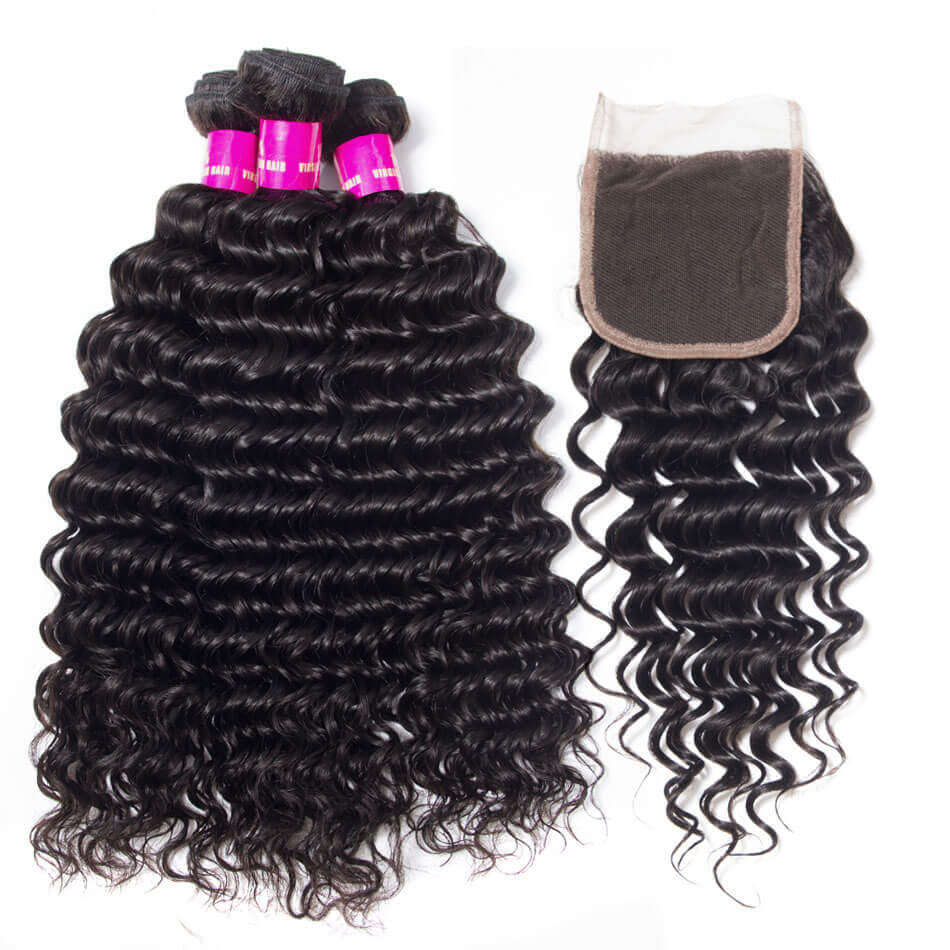 Kinky straight hair 3 bundles deals 

Why you should buy virgin hair at Evan Hair Black Friday Sale?
Let's talk about a kinky straight hair bundle with closure, we just take the below kinky straight 3 bundles with closure as an example.
If you buy 3 parts, 16 18 20 inch hair and a 16-inch closure, you will need $155.83, but you can get it at $129.83, you can save $26!!!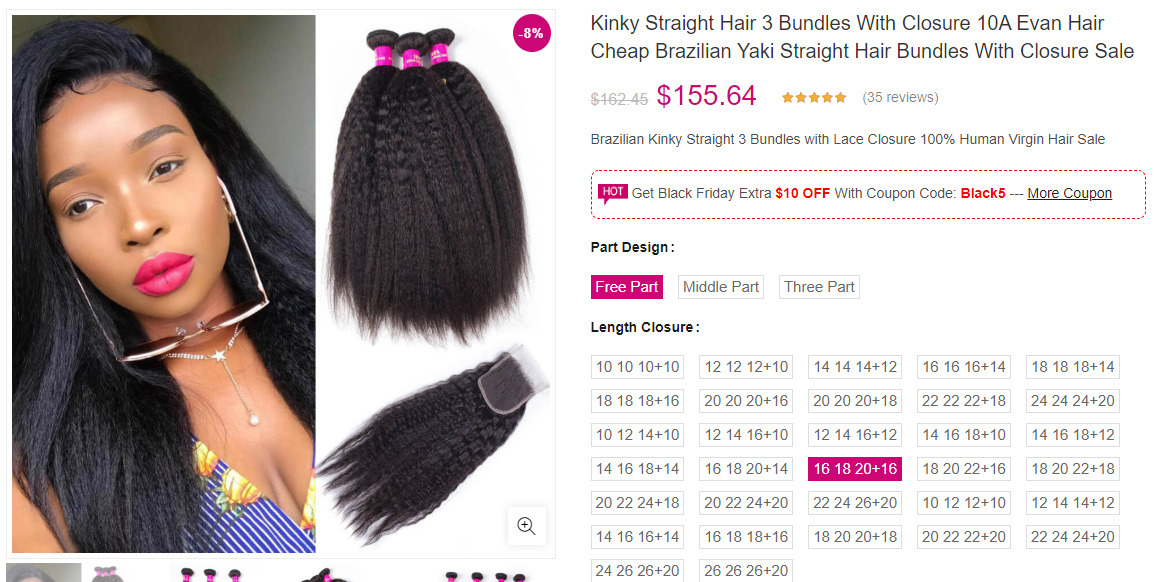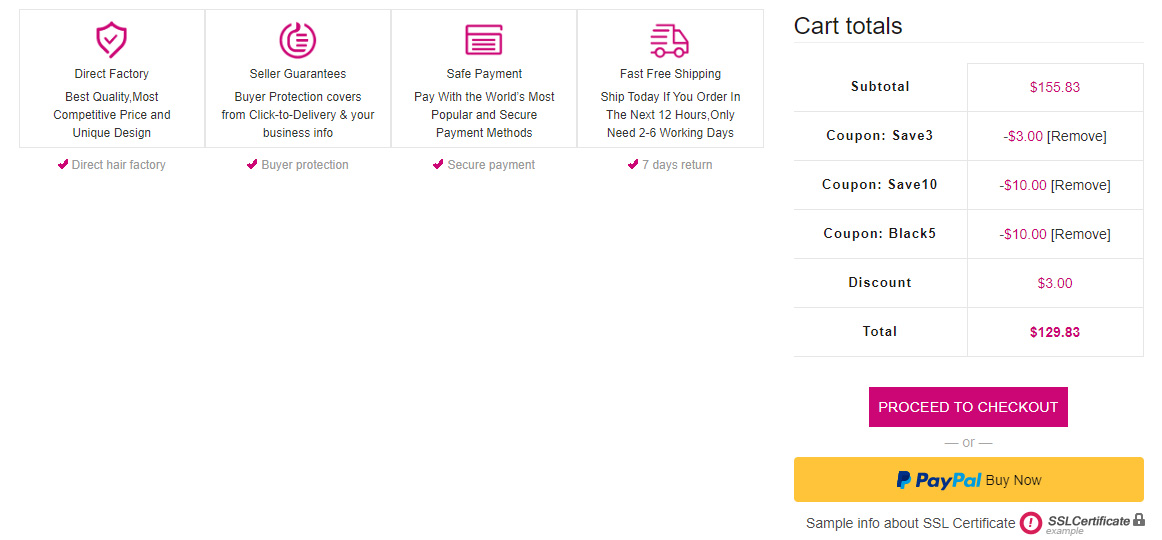 In a word: the more you buy, the more you will save, why not!!!
Buy excellent quality hair weave or wigs at the lowest price at Evan hair black Friday hair extension sale, no trick for you, come on!
What is your favorite? Hurry us to select the one you most like!!!
Best luck to you!
Plus remember, This Black Friday Sale starts on November 23th, 2019 will be valid through December 3th, 2019 at 11:59 p.m.
Shop More Popular Evan Hair
Shop for affordable Malaysian Body Wave Hair 4Pcs
Shop for Remy Straight Hair Bundles Best Raw Virgin Hair
Shop for Virgin Remy Loose Wave Hair Bundles Deals 
Shop for Evan Hair Indian Virgin Hair Deep wave 3 Bundles