How about Evan Body Wave Hair?Need quick answers? Use the links below to find the direct answers to your questions:
Which is the Best Hair Vendors 2019?
What about Evan Indian Body Wave Hair?
FAQ about Evan Human Hair Extensions
When choosing hair extensions, most of us would prefer for cheaper brands. We often forget to ask why they are cheaper. To save some pennies, we waste our hard earned money on poor products that leave us disappointed within days, weeks or months.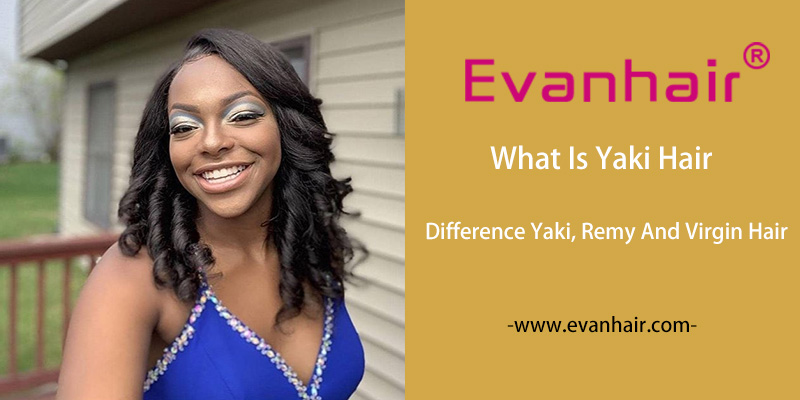 Why not try some new human hair products? Such as wholesale virgin hair vendor Evan, the only hair Teaira Walker wear and love it. Some people said Evan hair is the most affordable hair for college students, some customers said the luckiest thing is that met Evan Hair, Customers said Evan hair never let her down…
There are so many hair brands, I can't say which is the best if you are looking for human hair weaves, you can try Evan virgin hair extensions, you may fell in love with it…
What About The Evan Hair?
Evan Hair…Hmm, where should I start?
Evan Hair is leading retail & wholesale online hair extensions shop of your first choice for top grade-quality products.
We offer the highest quality hair products and superior customer service. Evan Hair offers premium hair extensions and top of the line hair products for customers who demand only the best. Our finest hair comes in natural colors. We select only the best hair for our weaves, wigs, and products for our customers resulting in great looking hair in a variety of lengths and textures. Evan Hair is the industry standard for quality hair, quality products, and service.
Welcome back to my channel, today, I am doing another hair review. You guys already know what type of hair I am reviewing. The only hair that I wear, Evan Hair. This is the Indian Body Wave, I   am going to say, I have four bundles of 14, 16, 18 and 20. I definitely went shorter this time because you'll know I usually go long. Go long or go home. Okay?
Evan Hair never lets me down.
Let me tell you guys what's happened. You guys know I typically only review Evan Hair. I stopped reviewing Evan Hair for a second, just to try out some other hair. I tried out one of the so to speak, and I did not like the hair. It tangled. It shed like crazy.
I tried another hair after that, and the hair was shedding like crazy. I was just like, "Yeah. All right. I got to go back to my Evan Hair." I am back with Evan Hair you guys. Okay.
Evan Hair is amazing.No Tangling, No Shedding
I haven't had any problems with this hair. No shedding. Well, shedding, I'm not saying any shedding, because every hair sheds. But this doesn't shed like some of the hair that I've worn in the past.
I wouldn't constantly work with a brand if I just didn't feel like that brand was amazing.
I really do like the fact that this hair doesn't shed like crazy. Tangling does not tangle whatsoever, you guys. What-so-ever, okay? That is amazing. The ends were really good. No split ends. I did not have a problem with this hair. What else? I really don't have anything to say about this hair.
What About Evan Indian Body Wave Hair?
Indian Body Wave hair is extremely EXOTIC! It blends well with natural or relaxed hair textures. Indian hair extensions are very soft, lustrous, and carries lots of volumes. This pattern can mostly be worn in its original pattern and is destined to draw the right attention.
However, when in need of a change you can wear flirtatious curls or wear it bone straight. Indian Body Wave hair isn't as thick as Brazilian or Malaysian but isn't as thin as Cambodian, which makes it versatile to blend with both natural and relaxed hair textures.
If you're looking for a happy medium between thick and coarse and thin and silky then Indian is the go to for YOU! The Body Wave hair pattern can be easily straightened bone straight and curled to suit any hairstyle.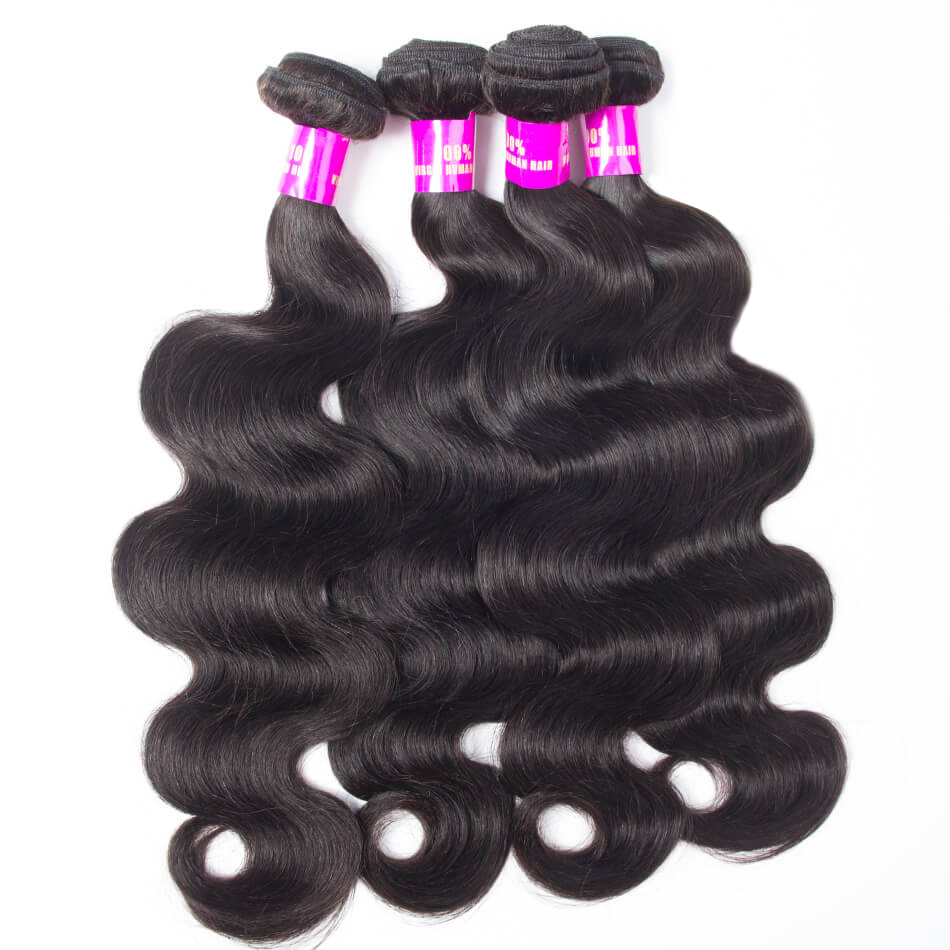 All of our hair is 100%, Virgin Remy, meaning that all of the cuticles are unidirectional. This is a critical feature of quality hair extensions because it ensures no matting or tangling. Our selection of natural virgin hair matches many hair types and is perfect for all nationalities.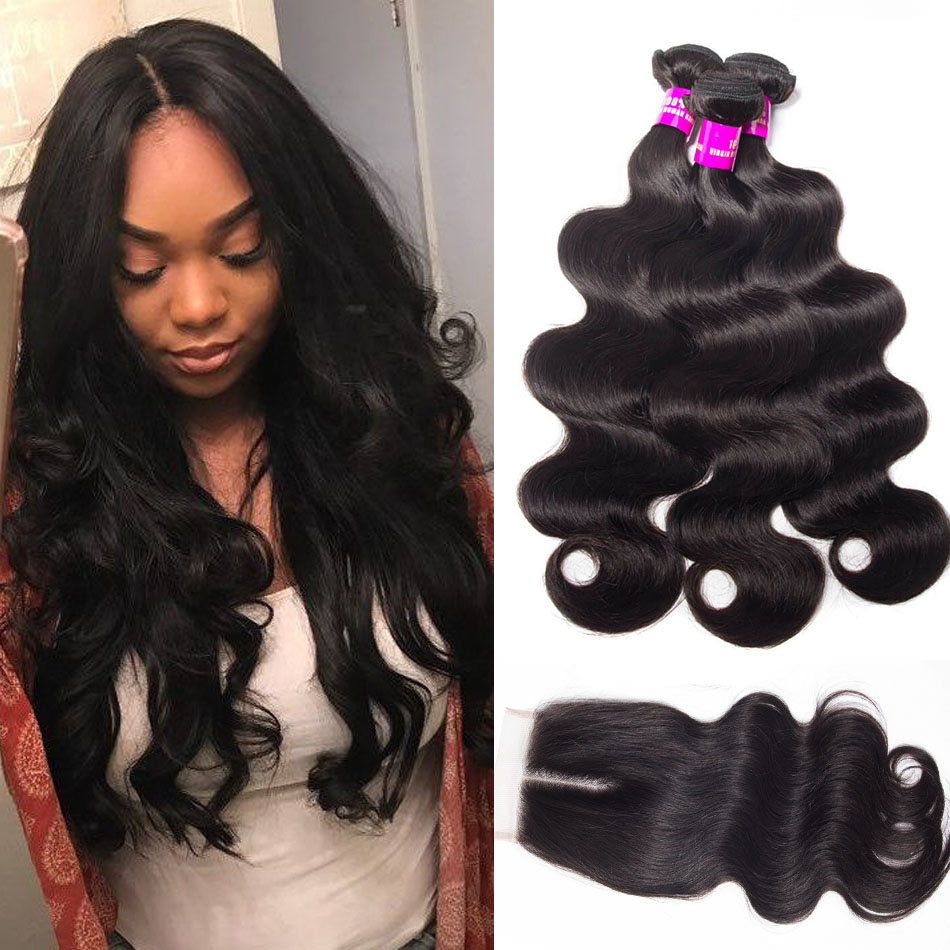 All of our hair offers a natural soft texture because each bundle is collected from only healthy donors. Because all of our hair is exclusive virgin quality it can be dyed and worn curly or straight.

FAQ About Evan Human Hair Extensions
Q: Why Should I Choose Evan Hair?
A: Evan Hair is made of 100% real human hair just like your own natural hair, full of resilience, and our hair can be ironed, dyed and bleached, Available in all styles. We have the absolute price advantage by more than 10 years of factory experience. Our hair is 100% unprocessed Virgin hair with natural color, glamorous and elegant, thick bundles, tight and neat weft. We selected carefully through strict quality control inspection. Our hair is double strong machine-made weft to prevent shedding, it will last longer to a year with proper hair care.
Q: Could The Hair Be Dyed?
A: Yes, this is real virgin hair, could be dyed and bleached well.
Q: Can I Permed The Hair?
A: Under normal circumstances, the hair can be permed. But we do not recommend you to perm frequently,it will damage the hair.
Q: How Many Bundles Hair Do I Need?
A: Generally speaking, 3 bundles could make ahead, at most 4 bundles, if you want your hair looks full, please use extra 1bundle, you can always use the leftover hair later.
Q: Why The Hair Color Is Different From The Website?
A: Different monitor has different displays. The same color number may have a little color difference. Please understand due to different color settings of each monitor, pictures may not reflect the actual color of the item. All pictures are taken by ourselves, the hair you'll get is just as following pictures show. You could dye the hair if you need different color.
Q: If I Order Today, How Long It Takes For The Shipment?
A: If we have the hair in stock, generally speaking, after we received the payment we will ship out the hair, it takes 3 – 5 working days to USA and Europe countries, 4-7 working days to Africa countries.
Q: How Long This Hair Could Last?
A: The hair could last for a very long time depends on how you treat it and how often you wear, wash, and color them etc. Treat the hair like your own hair and take good care of it will last longer. The better you take care with them the longer they will last.
Q: Why Are My Hair Extension Getting Tangle?
A: Your hair tangle due to dryness, oil & dirt build-up, salt water, chlorine and not combing (wide tooth comb) out your hair daily. Make sure to wash & condition your hair at least once a week, twice a week is better. Use hydrating drops or consult your stylist for more help
Q: How To Care The Hair?
A:1. Wash your virgin hair with cold or warm water instead of hot water,it may harm your hair.
2. Use good quality shampoo and hair conditioner.
3. Dry your hair by the dry towel or by the natural air, shake out do not brush when wet and drip dry.
4.DO NOT always dyed or bleached your hair, it's really harmful to your hair.
Q: Does Evan Hair sell real and authentic products? Do they sell fakes?
A: All Evan hair is 100% human hair weave extensions, so you can check Youtuber or their social media to check, more and more people wear the Evan hair and leave them a good feedback.
Does Evan Hair sell real and authentic products? Do they sell fakes?
All Evan hair is 100% human hair weave extensions, so you can check Youtuber or their social media to check, more and more people wear the Evan hair and leave them a good feedback.
Can I get my money back if I'm not satisfied with my Evan Hair purchase?
Yes, Evan Hair has a money-back guarantee so that you can get a refund if you're unsatisfied with your purchase. Learn more about it here. Also visit their homepage to learn more about Evan Hair.
Does Evan Hair ever offer promo codes?
Yes, Evan Hair does offer promo codes quite frequently. So far, Evan Hair has offered more than 20+ coupon codes in 2018, and they offered 10+ codes last year (in 2018). You can find a complete list of current Evan Hair coupon codes on this page
How do I contact Evan Hair?
You can contact Evan Hair via their customer service contact page. You can also contact Evan Hair through their social media pages. Some of these social pages offer a messaging or contact us button which you can use to send your message directly to the company..
Conclusion
Do you want to achieve the same beautiful smooth, silky looks you see on commercials and in magazines? Evan virgin remy hair is the finest quality human hair with intact cuticles. With Evan Remy hair bundles and weaves, you can create the perfect look with ease.
Evan hair mall has various hair weaves for you to look great. Body wave, natural wave, deep wave, Jerry curly are the most popular curly hairstyle.
Shop For More Evan Virgin Hair Extensions
Shop For Brazilian Body Wave Virgin Unprocessed Human Hair Wefts Hair Extensions
Shop For Remy Straight Virgin Human Hair