Hair is an integral part of women's beautification no matter one has natural hair or tries to go with hair weaves to overcome an embarrassing situation. Since not all women have strong and versatile hair, hair weaves provide a convenient and trendy solution to hair trouble.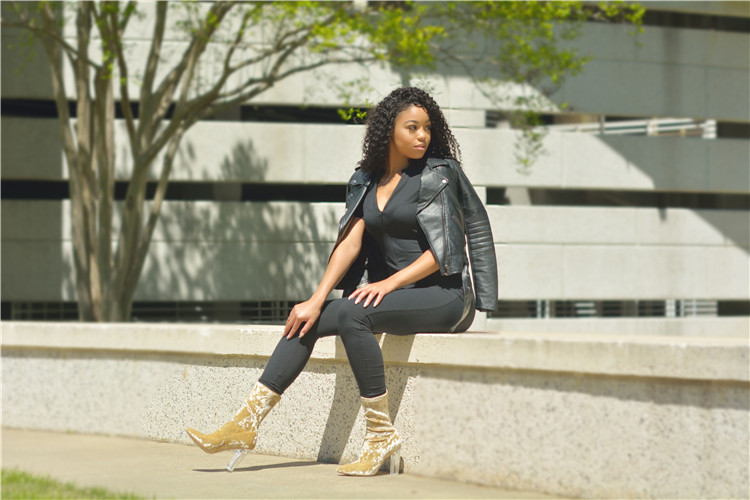 Women have come to experiment with all kinds of weaves, trying on different lengths, texture and color as different styles come and go. There are some sure pros to wearing Brazilian weaves especially in the hustle and bustle of the city.
Apart from convenience, what other benefits can you expect from wearing Brazilian weave hair? Now I will share the reason why choose Brazilian virgin hair extensions.
You Can Learn From This Article:
1. What is Brazilian hair weave?
2.The character of Brazilian hair
3. Why choose Brazilian weave hair?
6. Where to buy the best Brazilian weave hair?
What Is Brazilian Hair Weave?
The raw material of Brazilian hair weave is collected from Brazil to have not been dyed high-quality human hair strand, after a multi-channel special production process that is to maintain virgin human hair many advantages, to ensure consistency of color, silky soft and comfortable feel. The natural Brazilian hair is silky, smooth and easy to care for.
The Character Of Brazilian Hair
1. Brazilian hair is very popular in the market, most of customers like this type hair.It is heavy in density and coarse in texture.
2. Real Brazilian hair is very soft, the hair can be curled, straightened, permed and colored.
3. Brazilian 100% virgin hair weave has never been processed or treated with chemicals,no smell,no shedding and tangle free.
4. This hair is in its natural state with its cuticles running in the same direction and intact.
5.Brazilian virgin hair weave in a variety of different textures including straight, wavy and curly.
6. Remy Brazilian hair weave is easy to restyle,it can be curled, waved or straightened and it will still in a natural texture.
7. With proper care, our Brazilian hair bundles can last over a year with proper care.
Why Choose Brazilian Weave Hair?
The Brazilian hair has some characteristics that make it have more advantages than other types of human hair weaves. The following are a few of such advantages.
1. Brazilian hair is always full and versatile and this helps reduce the bundle of human hair extension that you will love it.
Virgin Brazilian weave hair can come from the ladies who have good hair texture in any countries. The variety of Brazilian hair extensions allows customers to have more choices when they need Brazilian hair weave.
2. They shine and bounce like your natural hair and in the process will never allow anyone to knows that you are having a weave on your hair.
Brazilian hair extensions are naturally thick, shiny and long-lasting. You can feel the natural smoothness of Brazilian hair simply by running your fingers through these extensions. All of our Brazilian hair extensions feature 100 percent virgin hair, which means they are free from the chemical process of any kind. The hair comes from a single donor.
3. It can be treated and styled just the way you would your natural hair.
Brazilian hair extensions have one more advantage that can not be surpassed. The real hair extensions can be styled like your natural hair. At the same time, Brazilian weave will not lose its natural softness and shiny texture. Thus, you can style your hair according to your requirements to get the unique hairstyle.
4. It is easy to maintain and style because it does not the mat or tangle like some other lesser quality human hair.
Very few women can allocate hours every day for fixing and styling their hair. Because of this, most choose to wear Brazilian hair extensions because they are easy to style especially when you're in a hurry or if you have a lot of responsibilities. Women who work in less-than-glamorous environments could also benefit from weaves, especially if the hair keeps getting bungled.
5. It can be layered, straightened or trimmed by your hair stylist just the way you love it. This will protect your own hair and give you a new and unique look.
Ever want to try a particular hair style? Perhaps you'd like to know how you'd look with kinky locks or an ultra-short cut. With hair extensions, you can try different styles, see how you'd look in different colors, all without damaging your own hair. Some hair chemicals are harsh and damage the scalp and hair when used over a period of time but if you can weave the extensions in, you can wear a host of styles without causing damage to your natural hair.
6. Brazilian human hair is unique because it blends with different ethnic's hair textures whether the relaxed African hair, the Caucasian hair or the relaxed African American hair.
Unlike other types of hair extensions, the colors of the Brazilian hair extensions are not very various. Common Brazilian real hair extensions come in natural color including black, dark brown, off black and medium brown. Therefore, the Brazilian hair weave is more suitable for customers with dark hair.
7. It lasts longer than the other types of human hair, it is durable (this includes the Indian, Japanese and Malaysian human hair type.
Some hair styles are more rigid and have to stay on for a while before you can change or modify but Brazilian weaves do not demand that kind of commitment. If you don't like your weave you can go back to your stylist and have them change it or modify it any time, without damaging your own hair. It lasts longer than the other types of human hair, it is durable (this includes the Indian, Japanese and Malaysian human hair type.
Types Of Brazilian Hair
Brazilian Straight Hair:
Virgin Brazilian straight hair is healthy virgin hair, which has not been processed at all. You can easily get any stylish look like wavy, curly, or straight as you like. Brazilian straight hair is consist of coarse and thick texture.
Brazilian Curly Hair:
This is hair which has a texture of which is similar to Afro-Caribbean Hair/African American Hair when brushed. Brazilian curly hair weave can also be straightened put with a flat iron or curling wand. This has a very natural appearance which is suitable for hair braiding, twisting and locking.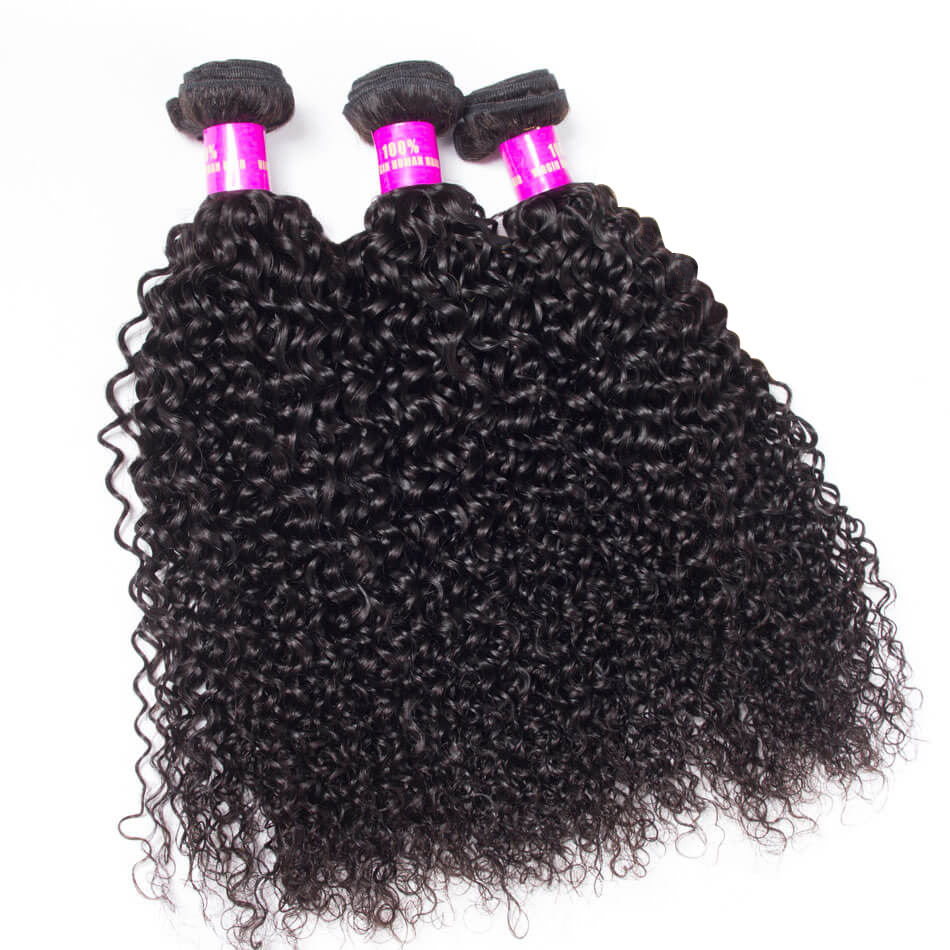 Brazilian Body Wave:
This texture has a big S-Curl pattern which can be styled up and maintain with ease, using flat irons or curling wands. This hair usually has more is silkier feel and a greater luster than Indian Hair Extensions. This hair is also able to keep curls very well and usually keep curls longer than most other types of Hair. It is chemically unprocessed and is sold in it's natural state and color, which is usually #1b.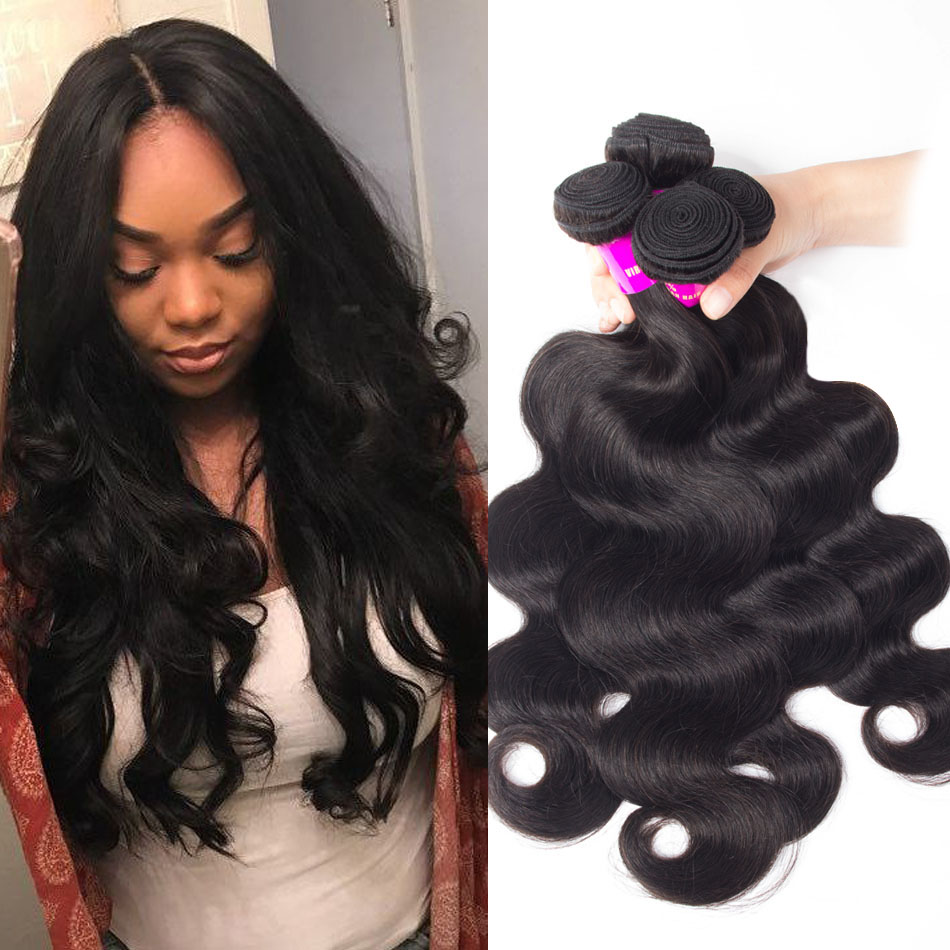 Brazilian Lace Closure:
A Lace Closure can either be glued on the front of your head or worn without glue unlike the full lace wig which requires one to tape or glue it unless you order glue-less cap. They cover the hairline from ear to ear and can be parted wherever the lace is.
Brazilian Full Lace Wig:
Full Lace Wigs are very versatile. It allows you to wear your hair in ponytails and up-dos. The Brazilian Lace Closure on the other hand is not as versatile as it can only be worn as the style you chose or in a low ponytail. Full lace wigs on the other hand cover the whole head and can be parted anywhere allowing you to expose the nape of your neck if you choose to do so. Basically speaking, a full lace wig is just as good as your natural hair.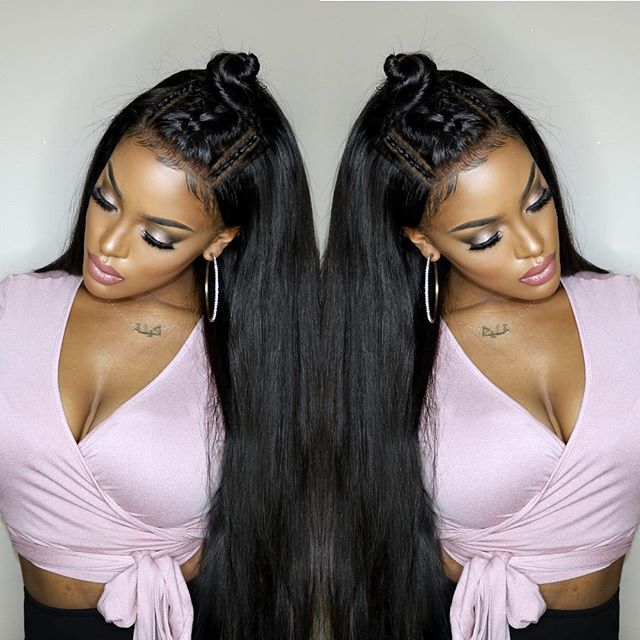 Where To Buy Best Brazilian Weave Hair?
Evan Hair is a leading wholesale online hair extensions shop of your first choice for top grade-quality products at rock-bottom prices. We are dedicated to serving our customers with great products and good service.
We have an enormous variety of hair products, they are all 100% human virgin hair, such as hair weaves, hair extensions, wigs, closures in any style and color. Body Wave, Straight, Curly, Loose Wave, Deep Wave, and Natural Wave, different hairstyles for your choice. Besides, we have colorful I-tip, U-tip, Clip-in hair and PU Skin hair extensions.
With the top grade quality and the best service, our hair weave received many customer's consistent good comments & feedback and are most popular for modern girls. Customization service creates your unique beauty! Evan Hair, for your choice.
Conclusion
Brazilian Hair Weave comes with uncountable features. Such features and easy options for experimentation besides extensive color choices make it popular. Hardly do people come to know that one doesn't have natural hair. Without any side effect, one continues with new style statements while natural hair keeps growing. Such weaves are known for either temporary or permanent extension choice one can make. It depends on how the Brazilian Hair Weave is used. So, remember to care your Brazilian hair just like yourself.
Shop More Popular Evan Hair
Shop for Evan Hair Hot Sale Brazilian Hair Bundles With Closure
Shop for 100 % Virgin Evan Hair Brazilian Human Hair Weaves
Shop for Unprocessed Evan Hair Best Peruvian Hair Bundles With Lace Closure