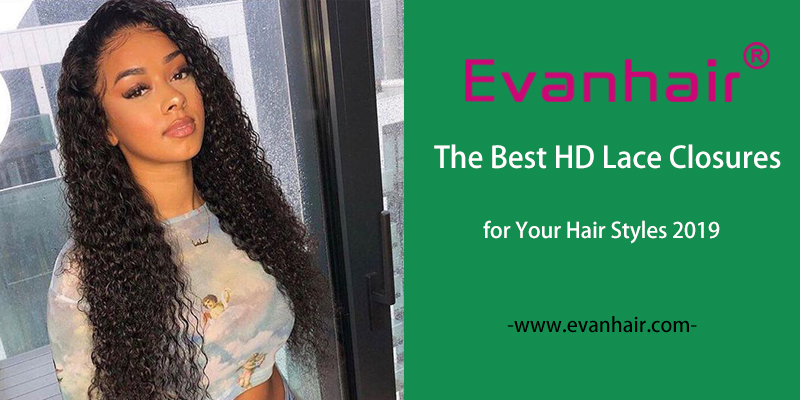 New HD Invisible Lace Frontals are currently the most sought after laces on the market! Because they are thin, soft, very natural, easy to match.
We would like to talk about HD Lace today! Finer and thinner, this new lace claims to make your frontal, closure or wig so melted and undetectable that no one would have a hard time seeing it!

So, Let's Talk About What Is HD Lace At First?
HD Lace Closures are Trending for 2019!
An HD lace closure, also known as an HD illusion lace closure weave, they have different size:4*4, 5*5, 6*6 and 7*7. The lace is transparent and can help to create an excellent and natural hairline. You can look at the picture of HD lace below.
HD illusion lace is especially attractive if you find that you struggle to find pieces that best match your skin tone. If your preference is to change the color to complement a particular tone other than your natural hue such as with your makeup, the option to do so is available. These two perks may be especially useful for fair-skinned and dark-skin divas.

Detail Of Invisible HD Lace
Base Material: Swiss Lace
Bleached Knots: Yes
Human Hair Type: Virgin Hair
Color: Natural Color
Quality: Natural, Soft, Silky. Shedding Free, Tangle Free. Can be Restyled, Dyed, Permed, Durable, Reusable, Last for Long with Good Hair Care
Apply To Parties, Birthday, Travel, Celebration, Wedding, Graduation, and Daily Life
Advantages Of Undetectable HD Lace Sew-In: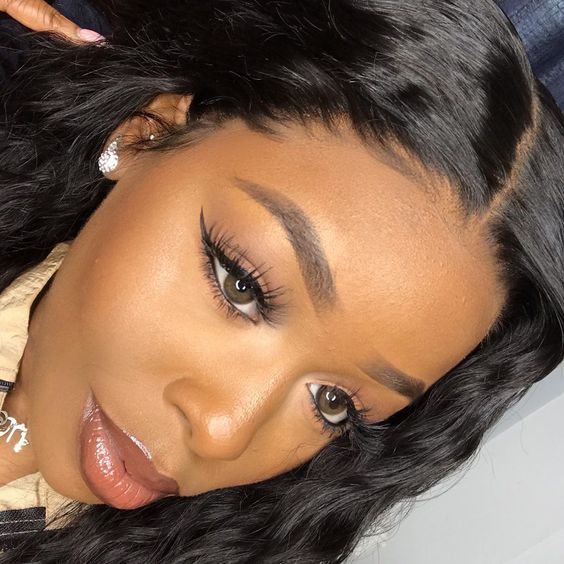 1. Swiss lace, which is more light, soft and delicate and looks more transparent than normal lace, which can melt into our skin more perfectly to make the hairline more invisible.
2. Soft Thinner and More Transparent Almost Like See Through.
3. Natural HairLine: Baby Hair Around, Pre Plucked Hairline, Natural & Beautiful. The HD lace base top closure with baby hair lets you have a naturally beautiful flawless hairline while protecting your own natural hair.
4. Free of chemical treatments to keep hair healthy and prevent from tangling, shedding, kinking and knotting.
Do you have thin HD lace products? HD lace closure is the best hair closures for 2019. If you are looking for natural-looking styles in 2019, this will be the best HD lace closures you should try on.
Change Your Hair Style Easily, Whenever and Wherever You are, Evan Hair Invisible HD lace Hair Makes You More Beautiful!
What Is Hd Lace Frontals?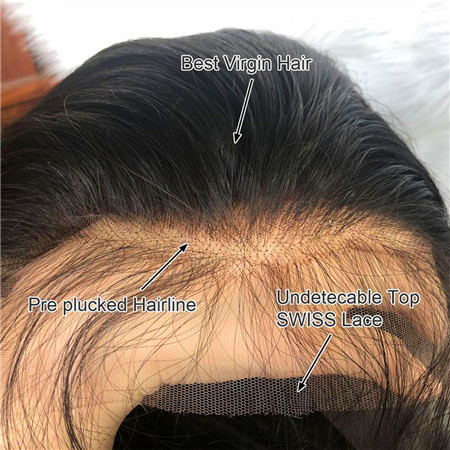 An HD lace frontal is a lace frontal with transparent lace. Sometimes it is also called HD film lace frontal or a high definition lace frontal. If you are a lace front wearer, you will love illusion lace frontal even more because the lace is see-through. Usually, it includes 13*4 and 13*6 Undetectable HD lace frontal sew-in.
This the newest craze hitting the hair and extensions market! This lace is a super-thin, fine, and pretty much invisible version of Swiss Lace. It melts a look to perfection! It is used for high-end frontals, closures, and wigs.
This new lace works like magic to disappear into your skin tone without much effort! When properly melted. It's practically undetectable!
The only drawback we've found is that it's NOT durable. If you're hard on a wig or glue & remove your wig daily, we don't recommend HD lace for you. It's not easily repaired either. It's a bit more expensive than traditional Swiss lace.
Why HD Lace Frontals Are Hot All 2019?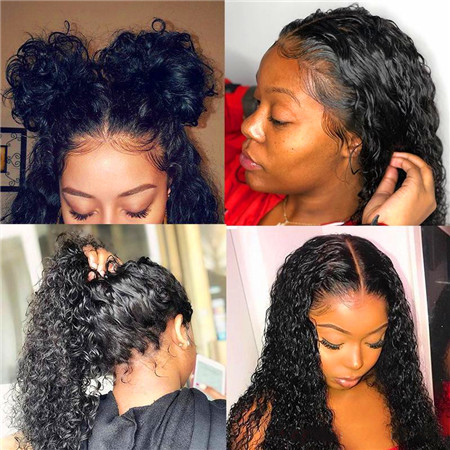 The advantages of HD lace:
1. The swiss lace is more natural than any other wig base that is available in the stores as well as online. A finer lace leads to better hair management.
2. It is easily accessible.
3. Being a transparent lace, it blends in easily with your scalp and skin.
4. Swiss lace is less visible than the French lace.
5. With a little bit of makeup, almost every bit of the wig base can be hidden from the public eye.
6. The transparent base of the swiss lace can be bleached according to your skin tone to look seamless while you're wearing it.
7. Swiss lace is softer on your scalp as it uses a cloth mesh for the hair instead of a thick steel wool one. The steel wool mesh can end up hurting your skin and even lead to scalp issues.
8. Any kind of hair can be attached to the lace, and you can keep on changing your style every day.
Because the Swiss HD transparent lace is so convenient to use it is increasing in popularity day by day and becoming more and more common in usage.
The cons of HD lace:
The only disadvantage of th HD lace is so fine so users should take care of it carefully.
What Is The Difference Between Normal Light Lace And Hd Lace?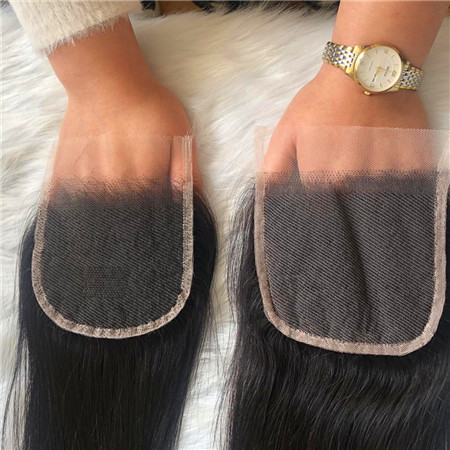 The most difference from the normal lace frontal that the lace is transparent.the transparent lace frontal it will be more versatile so that you can put any color what you want. This will be effective for anybody to purchase.
For example, if you have light-skinned the transparent front so it's going to look amazing on you. if you're a dark-skinned you can just use lace head or you can use makeup. transparent lace that will be best to begin to install it.It turns out flawless and looks so natural.
What Hd Lace Products You Can Choose?
Looking for closures that's uniquely you? Shop Evan Hair New Arrivals HD lace closures collections.
Evan Hair has some new arrival HD lace pattern with any texture and size.
It can meet what you want.100% human hair, hand-tied, texture well held, Save your precious strands and top your look off with the ultimate tool in protective weave styling.
For HD lace closure:
5″ x 5″, 4″ x 4″, 6′ x", 7″ x 7″ lace and silk-based closures provide a more realistic part to close off any unit or install.
Hd Lace frontals:
There are 13*4 and 13*6 HD lace frontal you can choose, they all made of HD Swiss lace, very invisible and perfectly natural for all skin tone. The hair is supreme quality virgin human hair, very soft and smooth. It can be dyed or restyled by your favor. It takes color great.
Faq About Hd Lace
1. Does it come with pre-plucked?
Yes, the HD lace will come with Pre-plucked natural hairline with baby hair and bleached knots to Avoid Shedding Problem, natural hairline with baby hair to give you the most natural look!
2. How does it attach?
It Attaches nicely and it lays down flat after sewing it onto the cap, makes sure to sew it down first before adding your bundles, but order the frontal in a longer length to avoid some short hairs, hope this helps.
3.How many pieces Hair for one head?
How many pieces Hair for one head? Normally 3 packs are enough for a full head, at most 4packs. For average head size, here is my suggestion:10″-14″: 3 bundles 16″-22″: 3-4 bundles 24″-28″: 4 bundles or more If you are getting fusion or micro then you will need to consult your stylist.
You can choose HD lace frontal with 3 or 4 bundles, it is the most choice for many of our customers.
4. Can I dye the HD lace?
Yes, you can.We are manufacturing based seller expertise in human hair lac closures products, we guarantee that all the hair we have is a top quality human hair, so the HD Lace closure Can Be Dyed, Curled, Straightened and Restyled as You Like.
5. How long will last?
If there are two people to buy them at the same time, the life of the HD lace closure will not be the same, depending on how you wear it and hair care condition.
To be honest, this Hd Lace can last for how long time depending on how you maintain it. Treat it like your own hair and take very good care of it so that last longer.
Usually, it can last at least 6 months, it will be longer if you treat it well.
6. How to choose between HD lace and transparent lace?
In our experience, whether you choose transparent lace or HD lace wig, both of them will satisfy you with its excellent function. They will provide the most natural hairline and the feel of comfort at the first use.
HD lace is a new kind of lace material, and transparent lace is the normal lace with transparent color.
We often recommend the transparent lace to light skin tone girls, but recently we found that transparent color lace can melt to any skin tone after we bleach the hair knots and glue down the hairline.
But according to the features of the lace material itself, HD lace is still better than transparent lace.
HD lace is the most popular lace recently, especially among the experienced wig wearers. HD lace usually come in only transparent lace. Because it is very natural, truly invisible, transparent HD lace matches all complexions. HD lace is very thin, very soft, very comfortable (of course), but it is fragile. It is a favorite of people with experience applying and removing wigs.
So you can choose the suitable one according to yourself.
7. Where to buy the best HD lace online?
With of the excellent features of both HD lace vs transparent lace, the price, of course, is not cheap as other kinds of hair extensions. But finding a good place to buy the best HD lace is not easy because not all HD lace wholesale provides high-quality products. If you buy a low-quality HD lace your hair and scalp can be damaged.
But now Evan Hair has a surprise for you. Be one of the most reliable hair with high reviews plus recommendations from our customers, we glad to bring you the first-class products.
And all the laces are attached with 100% human hair, which is famous for its strength and durability. All the hair sources are checked and test thoroughly before producing so you can completely take some comfort in the quality. Moreover, we also provide HD lace vs transparent lace in many textures, frontals, and closures.
If you are looking for a reliable HD lace vendor, try Evan Hair!
Shop for thin HD lace frontal or closures: body wave, straight, curly, deep wave, natural wave and more at Evan Hair store. Cheap prices, high fashion.
Shop More Popular Evan Hair
Shop for Brazilian Blonde Color Body Wave Hair 3Pcs
Shop for Remy Straight Hair Blonde Color Bundles
Shop for Virgin Remy 1b 27  Straight Hair Bundles Deals 
Shop for 1b Blonde Brazilian Virgin Hair Straight Hair 3 Bundles