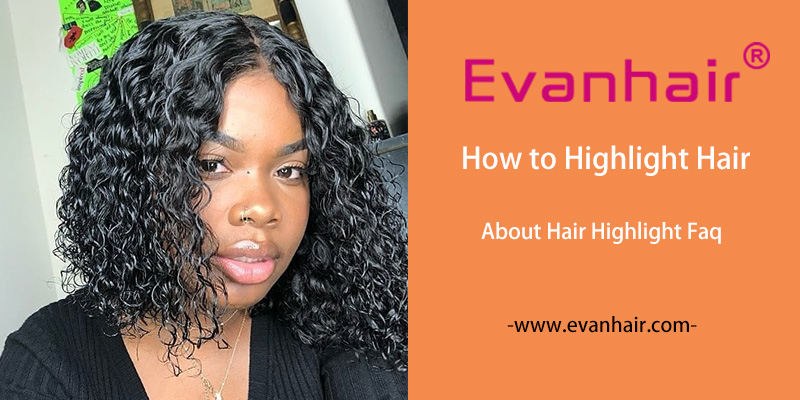 Hair highlighting/lowlighting is changing a person's hair color, using lightener or hair color to color hair strands. There are four basic types of highlights: foil highlights, hair painting, frosting, and chunking. Highlights can be done in natural or unnatural colors.
What Are Highlights? 
Highlights are simply pieces of hair that are lighter than your natural color. If your base color is brown, you can add highlights that are a lighter brown, or even have brown hair with blonde highlights. For blondes, blonde highlights incorporate lighter blonde shades. It's important to note that there are different types of highlighting techniques, too.

Why Hair Highlight Is So Popular Now? 
There's a reason why everyone considers highlights at least once in their life. A few well-placed streaks can add dimension and movement into hair that otherwise feels flat and stagnant.
Highlights can easily transform your look.
Quick and easy blonde or brown highlighting kit can achieve luminous and natural-looking hair
There are many gorgeous and fashion hairstyles with highlights you can choose to transform your look.
In a word:
Highlights can accentuate hair color, bring out cheekbones, and even slim faces. They show off the lines of your hair cut, create depth, and the illusion of fullness.
There are many questions you may want to know, such as how to highlight hair at home? How long does it take to highlight hair? how often to highlight hair? How much does it cost to highlight your hair? Keep reading,you can find all the answers in the article.
How to highlight hair at home?
Here is a simple guide for you
1. Style Your Hair As You Normally Would
2. Find a Bleach Kit
3. Gather Your Brushes
4. Only Apply Dye From the Middle of a Strand to the Bottom
5. Be Careful and Use Common Sense
In order to give you a detail complete guide of how to highlight hair extensions, we provide you a video for you. Just share with you a fast and easy way to highlight your hair at home in just a few simple steps.
How long does it take to highlight hair? 
It always depends on your hair but the whole service with toner and everything should take about two hours.
1.it depends on your hair length,meanwhile, it depends on how much you get highlighted and how long your hair is. If you intend to get 1/2 head and when you book appointments they usually tell you to allow an hour, a full head takes longer…
if you're trying to plan something maybe allow an hour and a half, just to be safe?
2. It also depends on how dark your natural color is and how light you want the highlights. The darker the hair and lighter the highlights the longer it will take to process. (Depending on how dark your hair is, and how light you want saying highlights to be)
3. Then you also have to take length, thickness, and style into account. If you have long, thick hair, applying will take about an hour and a half. If it's shorter, or thinner, it'll take about 45 minutes. So you're looking max 3 hours. But it's worth it
4. It will depend on how much highlighting you are getting done, how busy the salon is, the person that is doing it. Mine takes close to three hours. Call the salon and ask them they would know better.
Conclusion
In the most general of terms, given median averages for all factors considered, a highlightings service can take anywhere from 1-3 hours, including styling time. Naturally, shorter hair will likely be at the lower end of the scale, but not always.
How often to highlight hair?
It doesn't have a fixed answer. For someone, they'd do it every 7-8 weeks. You can highlight your hair every 10-12 weeks also. If you had the time and money, you can do it often. Unless your hair grows really quickly, monthly seems like overkill, especially since blonde highlights generally damage your hair.
You can do it every 3-4 months if the growth is not noticeable since the highlights are very natural and not too drastically different than your natural color. If you had darker hair, you would do it every 6-8 weeks.
How much does it cost to highlight your hair?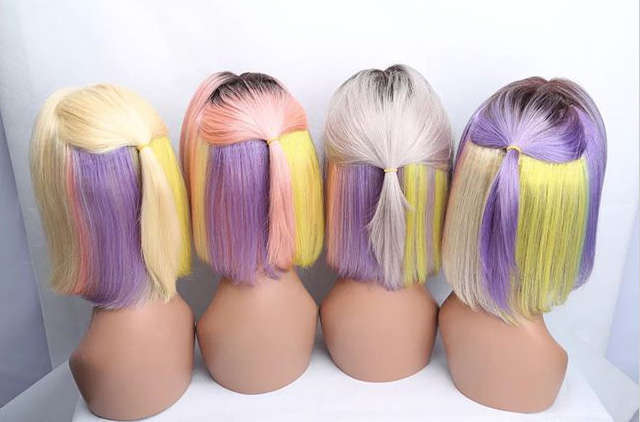 Average Cost of Highlights and Lowlights
Expect to pay prices starting at $60 to more than $300 as you add different shades of color to your hair. It also gives the appearance of more volume, but you'll need to pay more for it.
The cost to highlight hair greatly varies depending on several factors. These include:
Your location 
Places that have a saturated number of salons tend to charge lower due to the competition. Upscale cities, on the other hand, might house well-known salons that charge comparatively higher prices.
The salon 
Most salons will charge you the national average cost to highlight hair. However, the salon's popularity and its stylists' skills may affect the price.
Type of highlight 
There are two basic types of highlights, namely, partial and full. Obviously, the former costs less than the latter.
There are other styles available such as the "ombre" which gives your hair color a gradient effect.
Hair color 
You'd likely pay more if you are a blonde. The website indicates that coloring natural blondes cost $20 higher than applying highlights on brown hair.
Hair length 
You'd also likely pay more for the highlighting if you have longer hair, as your stylist will have to apply additional dye to complete your look.
How much to highlight hair at the salon?
One of the factors that affect the highlighting cost is the salon you choose. That said, giving you a sample of prices from different establishments will provide enough idea on how much you'd spend for highlights. Following are some salons from different locations and the fees they charge (the pricing is available on their respective websites):
As you might have noticed, the highlighting style also affects the cost. Some of the above salons also indicated additional fees for longer hair or other colors.
You might also encounter salons that charge per hour. Most establishments who do, according to Angie's List, have a $25/hour rate.
Of course, the best way to match your budget and the expenses is to check the prices online and contact your preferred salon first.
How do I maintain my highlights? 
Lightening hair can make it start to feel dry and brittle, so using the right products at home is key.
Weekly treatment is also a must.
Always use plant oil on your hair.
Use a shampoo with low detergent.
Just like you use a moisturizer on your face every day, you shouldn't forget your hair!
Try to avoid styling products.
Avoid washing your hair too often.
Don't use just any comb or hairbrush to detangle your hair.
Don't do your highlights too often
Shop More Popular Evan Hair
Shop for affordable Malaysian Body Wave Hair 4Pcs
Shop for Remy Straight Hair Bundles Best Raw Virgin Hair
Shop for Virgin Remy Loose Wave Hair Bundles Deals 
Shop for Evan Hair Indian Virgin Hair Deep wave 3 Bundles