Loose deep wave hair always gives us a gorgeous look. It makes us more beautiful, especially for black women. Gorgeous hair is not just good luck. It is something that you need to work for, care for, and cherish. It represents a woman's unique style and personality, as well as her health and history. In order to maintain this beauty forever, let's talk about how to maintain loose deep wave hair today.
How To Maintain Loose Deep Wave Hair?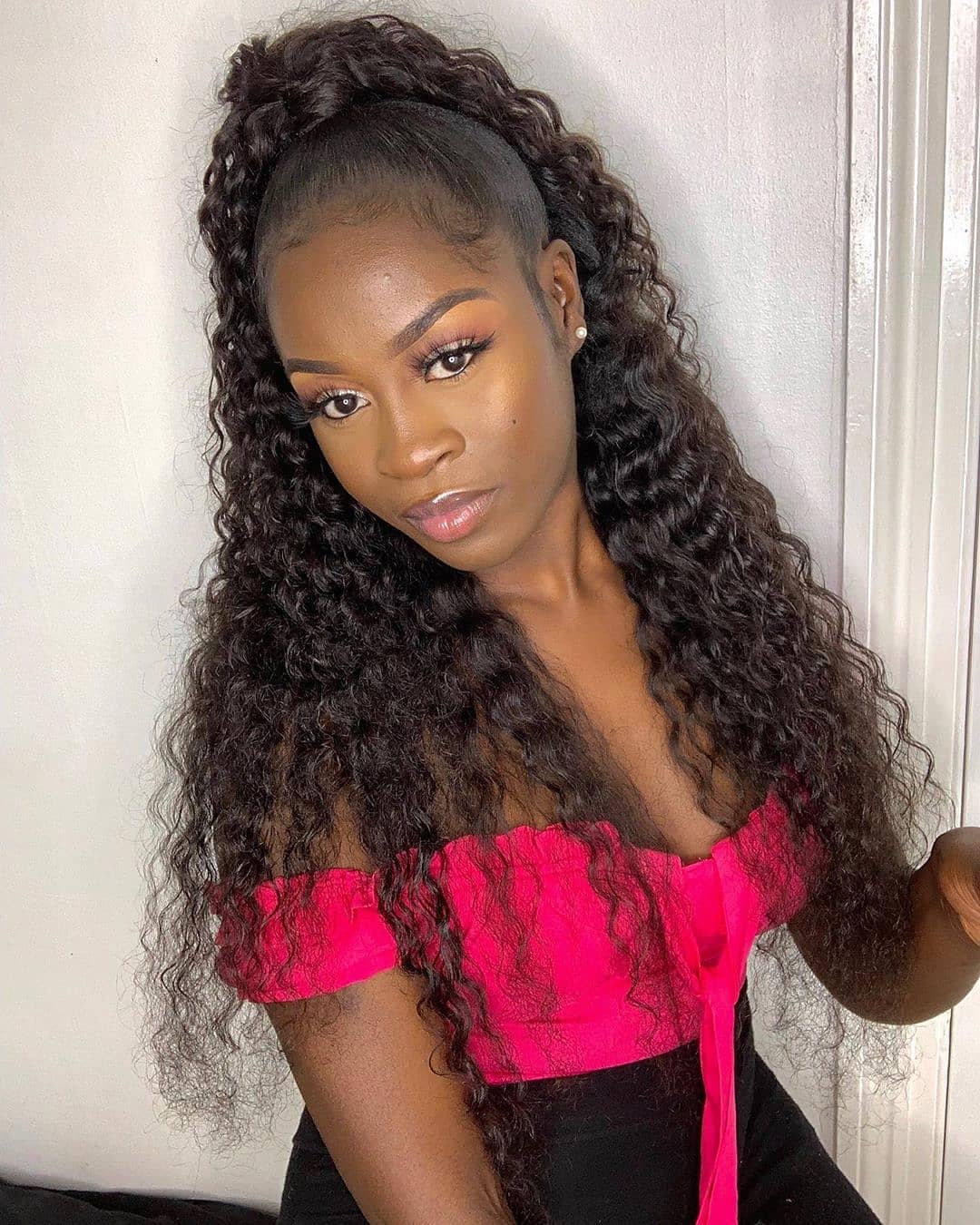 The hair is very fine, except that it still needs to be taken care of, so that it can stay longer and look better.
Loose deep wave hair requires more care than other types of hair because of the curls that need to stay in place for the entire lifespan of the hair.
We will help you master how to keep loose deep wave hair and keep it looking like it from the very beginning.
What Is Loose Deep Wave Hair?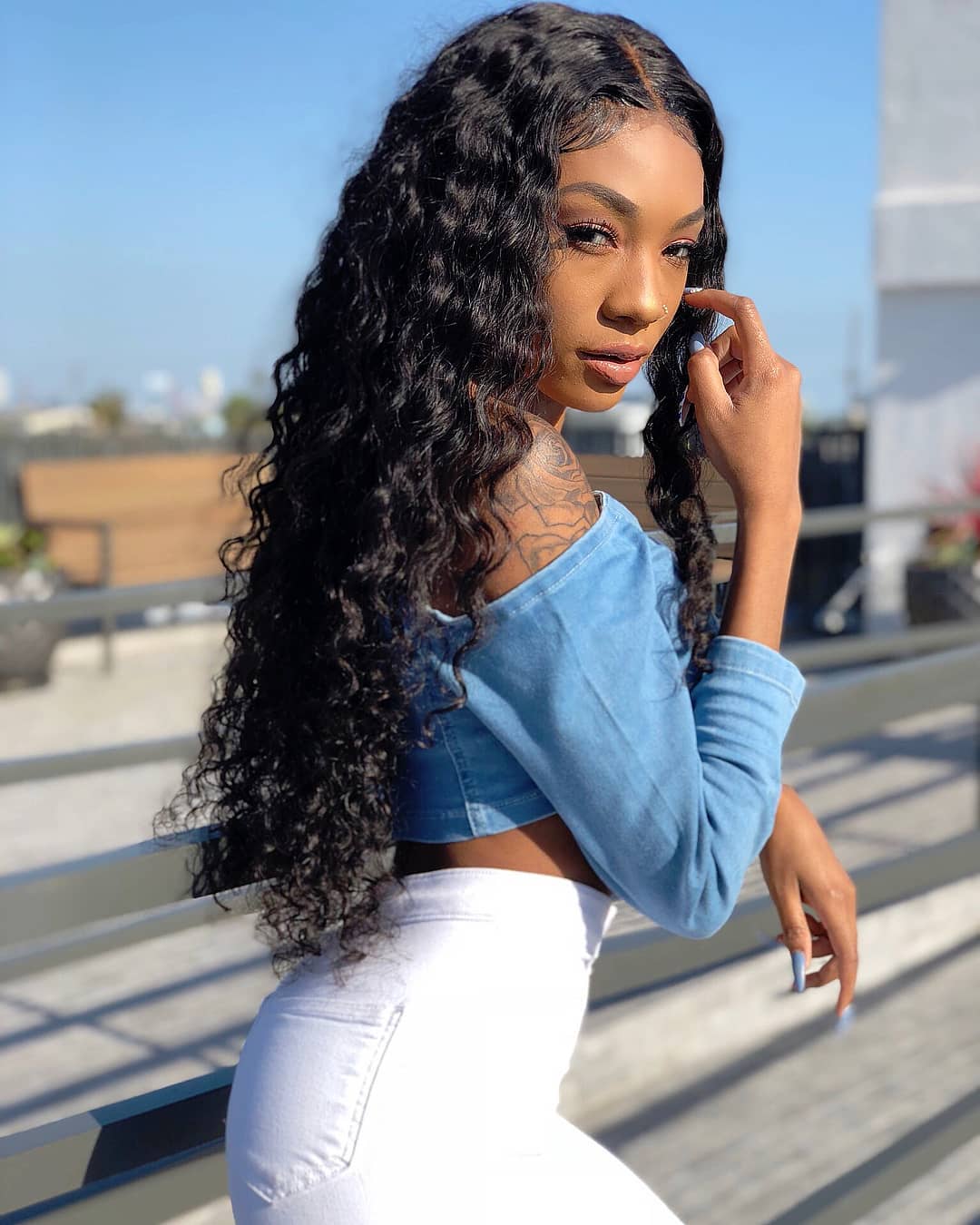 The name of loose deep wave hair sounds like a combination of loose wave and deep wave. In fact, they are different curls, but they are very similar. It's curl is between loose wave and deep wave. Many times this are confused with loose wave and deep wave.
So how can I buy a high quality loose deep wave hair? Buying hair from a brand company can help long-term use. Be careful, don't buy cheap hair, because it will become ugly after a few months and will soon knot. Here is a blog that I hope will help you: Where To Buy Loose Deep Wave
Why Should I Take Care Of The Loose Deep Wave Bundles With Closure?
Women's hair is of great importance. If you have a very good hairstyle, you will give a very good impression to others. A beautiful hairstyle will bring a good day.
It can enhance your beauty
This will give you confidence
It complements your features
A bad haircut affects you more than you think.
You will feel smarter and more capable
A good hairstyle can even be paired with a simple dress
This shows that you take care of yourself
Your hair will make people remember you
In addition, hair is more important for black women to show their beauty. They must take care of their hair, whether it is loose deep wave or curly hair. Generally speaking, your hair can be used for one or two years, depending on how you take care of it.
How To Maintain Loose Deep wave
Need tools
Shampoo
Conditioner
Wide tooth comb
Hair dryer
Hair care essential oil
Cleaning Loose Deep Wave Hair
In order to maintain the health of the loose deep wave bundles with closure, we must first ensure that the hair is clean. Regular and correct time to clean hair is important for healthy hair and scalp. Different scalps require different cleaning frequencies. If you are oily scalp, you can wash it several times a week. If your scalp is dry, you should clean your hair no more than once a week, not less than once every two weeks.
Use a gentle shampoo and wash slowly from the scalp to the ends. Do not rub your hair or pile your hair on your head.
Care Loose Deep Wave
After each cleaning, take care of your loose deep wave bundles with closure, taking care not to skip this step. Choose the right conditioner for your hair. Make sure to use shampoos and conditioners that are suitable for loose deep wave bundles with closure.
Under normal circumstances, like our own natural hair, the ends of the curls are most prone to dryness and damage. They are the oldest hair. Please use more conditioner on the ends. Put the conditioner on your hair for at least five minutes. For hair that is severely damaged or usually dry, we can increase the time to 15 or 20 minutes.
Keep Hairstyle
When washing your hair, be sure to comb your hair with your fingers. Then comb the hair with a wide-toothed comb. Because this can reduce tangles and does not cause hair to fall off. As with all hairstyles, when you comb your loose deep wave, be sure to start from the tip and slowly comb up to the hair root. Please avoid combing the hair with a fine tooth.
To dry the hair at a low temperature with a hair dryer, we recommend using a hair curler to shape the hair. This will keep your hair style longer. We do not recommend straightening the hair as this may destroy the curls.
Read our blog to learn more about your nursing skills and make your loose deep wave hair more beautiful. If you have any questions, please comment below.
Shop More Popular Evan Hair
Shop for affordable Evan Hair Virgin Brazilian Human Hair 
Shop for Remy Evan Hair Peruvian Hair Bundles with Closure
Shop for Evan Hair Best Malaysian Human Hair Weave