For many wig-wearers or those people who are new to wearing wigs, it is always a challenge to make it look natural. If you are a newbie wig-wearer, you may want your human hair wig to match your natural hair as much as possible. To help you, here are useful tips to help your wig wearing experience go well, and make your wig look natural.
1. Buy a good quality wig
Of course, for starters, if you want your wig to look natural, you must invest in a quality wig. Buy your human air wig from a reputable hair shop and not a costume shop. The hair market is one of the many markets that are developing rapidly, so more and more shops are opening that supply wigs. However, not all of these shops can guarantee the quality of wigs.
There are so many hair vendors you can check online, including AliExpress, Amazon, etc.  But even before you purchase your wig from these reputable suppliers, you must check the reviews.
2. Choose a wig that fits your head
Choosing a human hair lace front wig or full lace that perfectly fit is essential. A wig that's too tight can harm your scalp, natural hair, and even cause headaches. On the other hand, an ill-fitting wig can look unnatural and feel uncomfortable. That's why you need to buy a wig that fits perfectly.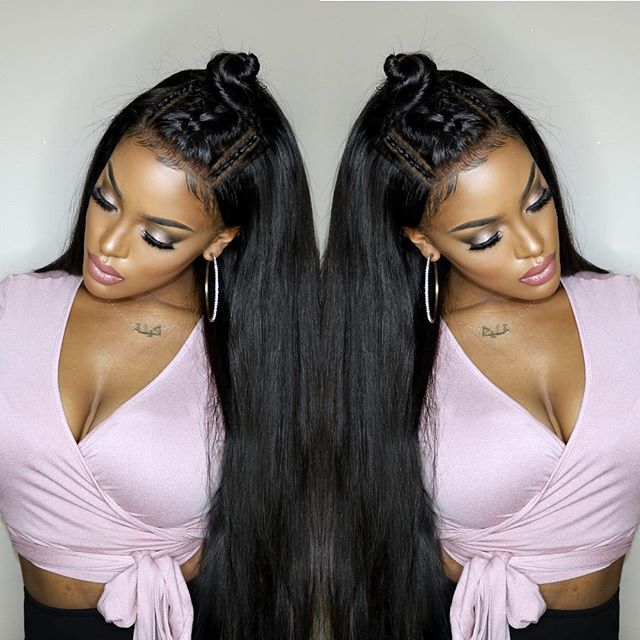 Before you buy your wig, you should measure the size of your head to help you choose the right size. Since wigs come in different sizes, it's good to have your measurements handy to get the one that fits you perfectly.
You should also choose a wig that suits your lifestyle, personality, and age. If you are an active person, a short wig in deep wavy and curly texture would be the best option.
3. Pluck your wig
One of the best ways you can make your wig look natural is to pluck the hairs along the wig's hairline. One thing about wigs is that they can be thick and unnatural looking around the hairline. Plucking the hairs makes the wig look more natural. You can place the wig on your head or a mannequin head and use your tweezers to pluck. But wearing the wig will be the best option because it will help you see where you should pluck in regards to your natural hair.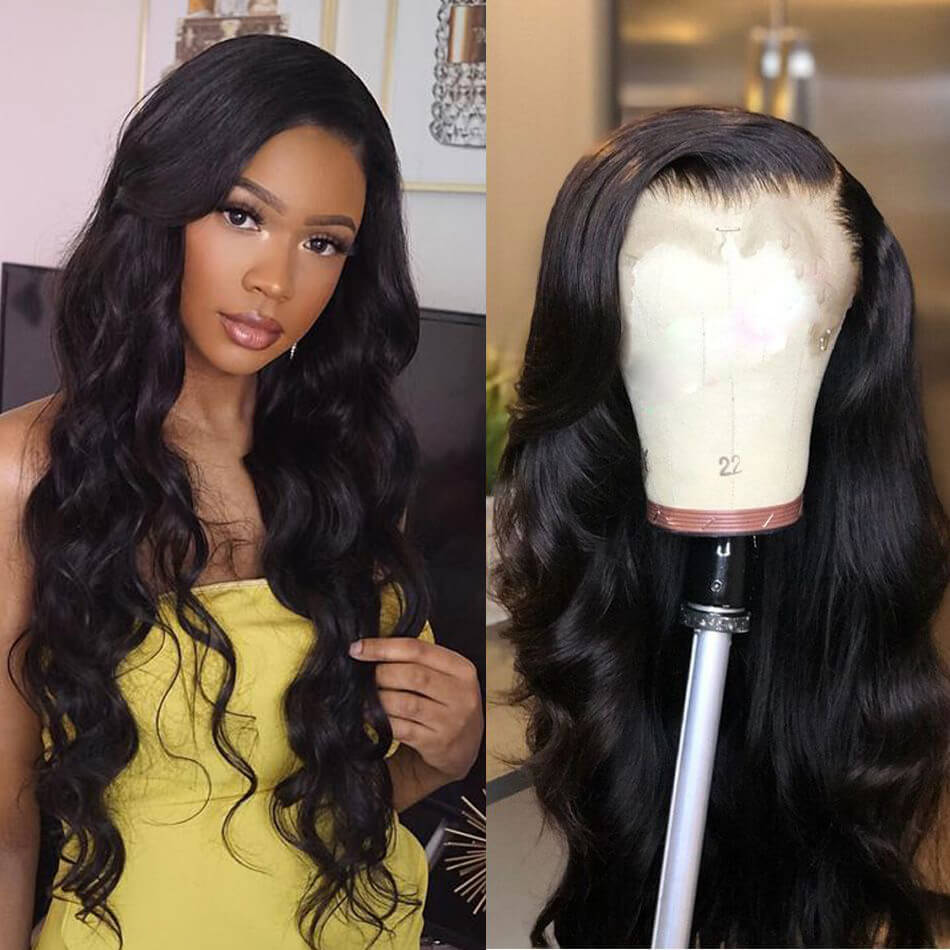 4. Cut the lace to fit your face
Another way to make your wig look more natural is to cut the lace while the unit is on your head.  Lace front wigs come with extra lace that covers your forehead for you to place and secure the unit. You need to cut the excess lace before securing the wig.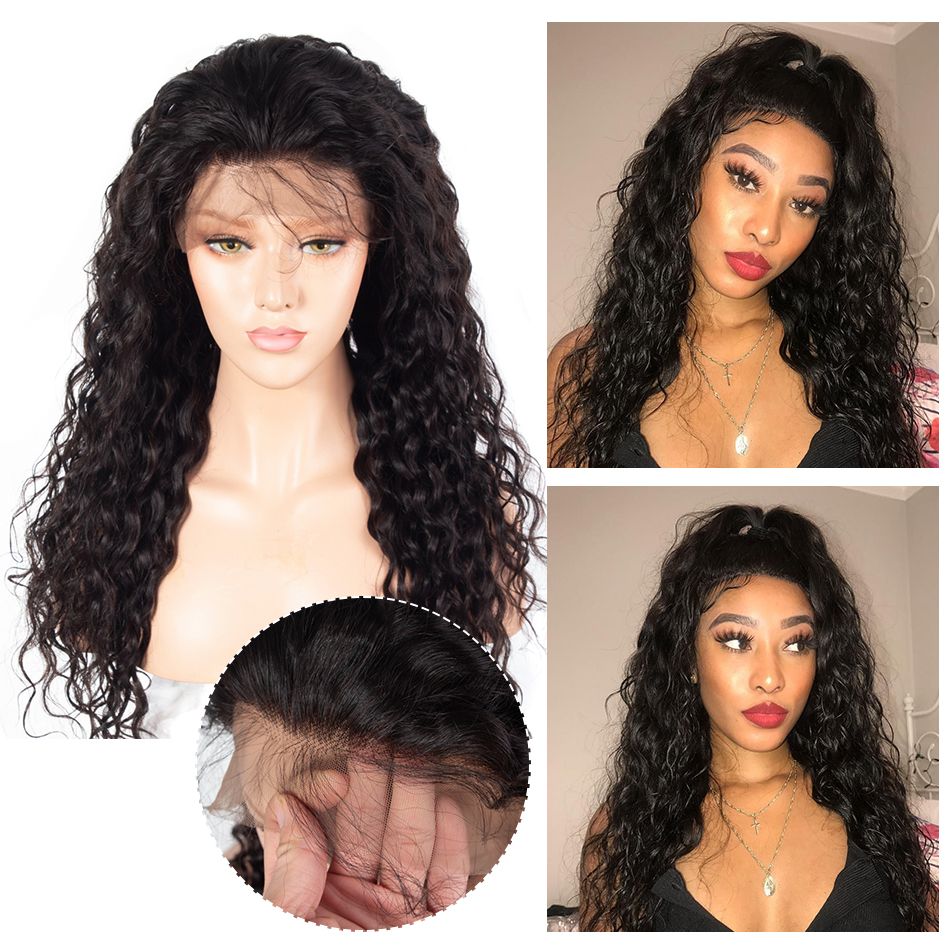 To cut the lace, adjust the unit until it is placed where you want to secure it later. Make the first cut in the middle of your forehead towards your hairline. Be sure not to interfere with any baby hairs you may want to keep.
5. Get the wig trimmed
You can trim the wig if you are an expert or take it to your hairstylist to cut and style the wig for you. The hairstylist will trim the hair wig to suit the shape of your face. The wig will be placed on your head when cutting so that your hairstylist can know what hairstyle suits you perfectly.  Having the wig trimmed will give you a unique and customized look that fits your face perfectly. Moreover, it can make your wig appear more realistic.
6. Add makeup powder to make the wig look natural
Many wig-wearers often believe that a hair wig cannot blend well with their natural hair. However, this is not the case because you can use powder on your wig to make it look natural. You can use powder to make a wig look more realistic and look like your scalp. It would be ideal to use translucent powder or something similar to your skin tone.
To add the powder to your wig, grab your angle brush and dip it into the powder. Then put your hand in one side of the wig to hold it down. Then you can get your powder and apply it on the wig.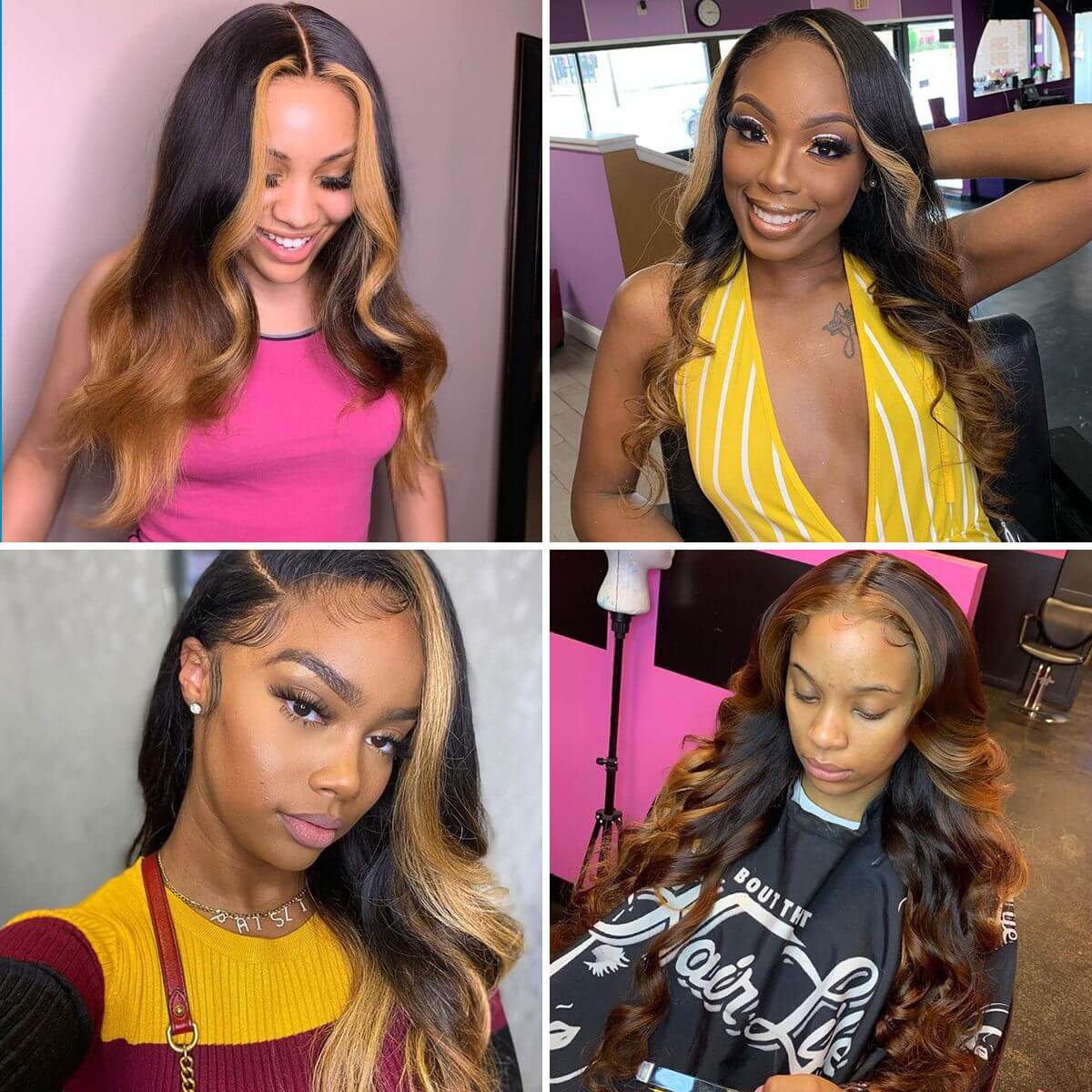 7.Flatten your hair
It is important to know how you can make your full lace wigs look natural before you even put in on. This might seem quite obvious, but it is crucial. The flatter your natural hair, the better your wig will fit perfectly. How you flatten your hair will be determined by the length, texture, and density of your hair. A lot of women opt to wear a stocking cap to secure their natural hair.
Some of the most common ways to prepare your natural hair for lace front wig install include braids, cornrows, and low bun.
8. Use 100% human hair wig
All the above tips are great, but the best way to make a wig look more natural is to get a 100% human hair wig. With human hair wigs, you get to choose the origin, texture, and color you want. You can always hold your crown high regardless of the style you choose when it comes to human hair wigs.
Another great thing about human hair wigs is that it is easy to care for them because they feel like your natural hair. You just wash and brush them regularly to keep them looking natural and fresh. Avoid using harsh chemicals such as chlorine, saltwater, or hot water on your human hair wig if you want it to last long.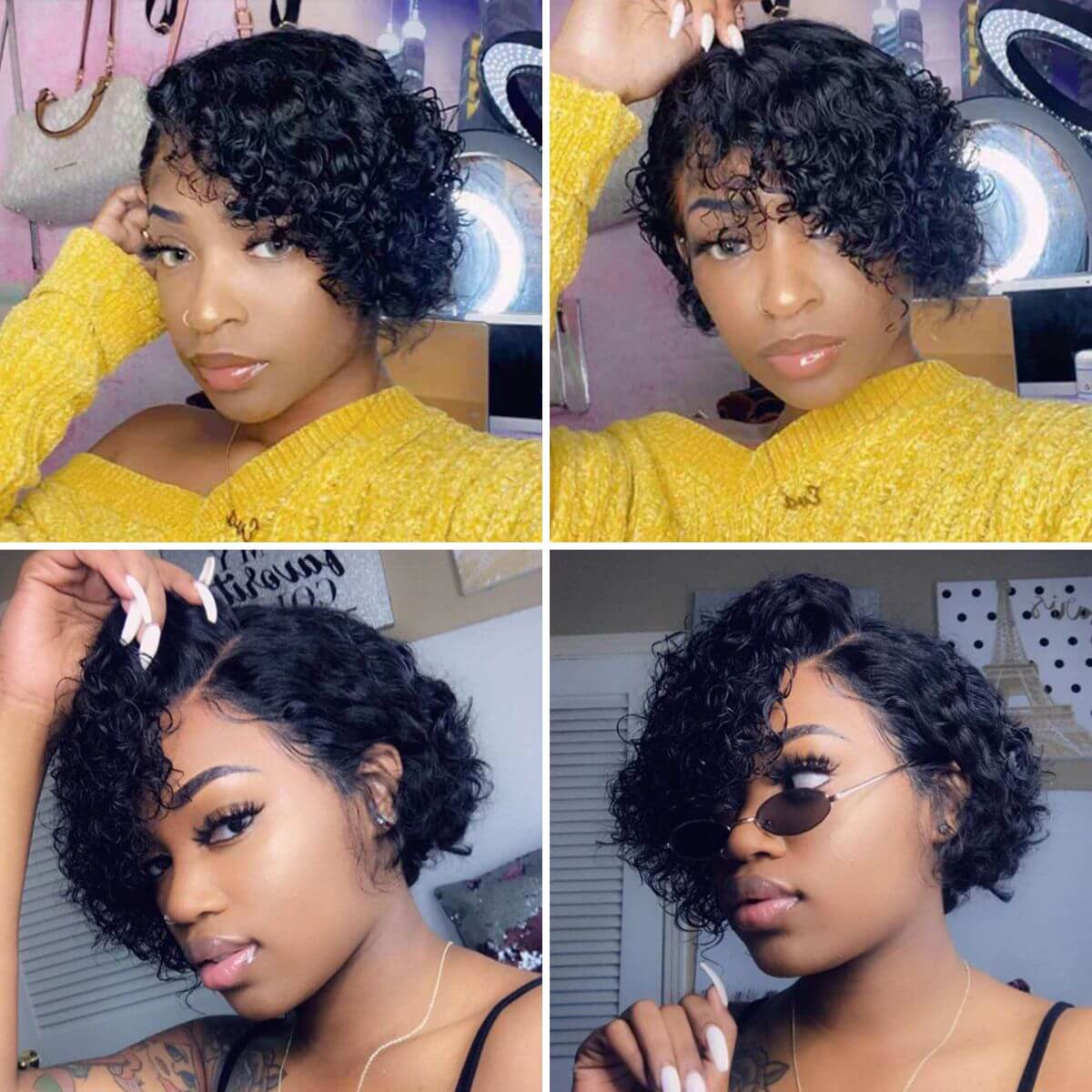 9.Replace the wig regularly
Wearing one wig for quite so long can make you lose your confidence. You can also feel bored with a single hairstyle. That's why you need to replace your wig regularly to feel classy.  To make your full lace wig look natural, ensure that you replace it regularly.  A wig that's made of synthetic fibers should be replaced every 3-6 months. On the other hand, a full lace wig should be replaced every 6-12 months, depending on how one maintains it.
Shop More Popular Evan Hair
Shop for affordable Malaysian Body Wave Hair 4Pcs
Shop for Remy Straight Hair Bundles Best Raw Virgin Hair
Shop for Virgin Remy Loose Wave Hair Bundles Deals 
Shop for Evan Hair Indian Virgin Hair Deep wave 3 Bundles