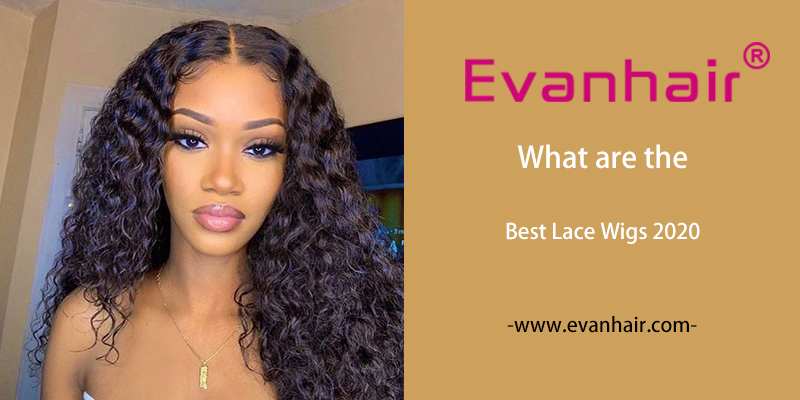 Lace wigs are the perfect option for women who have lost their hair due to chemotherapy, aging, alopecia, or medications. They are also ideal for busy women, who have no time to sit for a long period of time at the salon. In addition to that, these wigs are also perfect for women who just want a quick convenient change from their usual hairstyle, without necessarily doing it permanently.
Lace wigs have many different types according to the lace type, such as lace front human hair wigs, full lace wigs,360 lace wigs, non lace wigs, HD lace wigs, transparent lace wigs,u part lace wigs and more. How much do you know about lace wigs? What are the benefits of a lace wig? What are the best lace wigs?
What You Will Learn From This Article:
What Are The Different Types Of Lace?
The cap of lace wigs can be constructed using many different kinds of materials including silk, lace, thin skin, monofilament, etc. However, most lace wigs are designed using Swiss, French, or stretch lace.
French lace is the strongest material used at the front edge of a lace wig together with bleached knots to give the wig a natural look.
Swiss lace wigs are quite delicate compared to the French lace wigs. But if handled correctly, they can last longer.  Swiss lace wigs are also highly undetectable.
The Stretch is a lace wig with an elastic material designed within the lace wig for maximum elasticity and durability. This type of wig allows the user to pull back the lace wig in a high ponytail, while still fitting perfectly.
Benefits Of Lace Wigs
1. They are cost-efficient
Not only are the lace wigs of high-quality, but they are also quite affordable. These wigs are just a one-time investment for women who love high-quality wigs. Buying a lace wig is cost-efficient because you will cut down your salon expenses. You can style it in the comfort of your home, as well.
2. Customizability
As mentioned above, lace wigs are highly customizable and can be designed to suit your needs. These wigs can be easily curled, restyled, permed, and straightened, making them offer absolute versatility. You can also dye the hair several times to complement your look.
3. It gives the user a natural look
Lace wigs offer the wearer a natural look because they mimic the appearance of a scalp and a hairline, and you can easily style it while maintaining the look of natural hair.
4. The wig is handmade
Most lace wigs are processed using a hand. This provides you with a real wig, which is more durable. All the hair is sewn individually into the cap to achieve a very natural hairline and appearance. Additionally, the cap is very light, making it comfortable to wear the wig for an extended period.
What Is The Best Lace Wigs?
The best material must be real human hair, 100% authentic human Remy hair, Healthy and Clean, No Lice, it can give you a natural hair look.
The best wig must be high-quality lace wig: Can be Restyled and Curled: Blonde Color Lace Wig easy to be bleached, and takes color very well. You can make the hairstyle as you like, Let you always keep perfect at any time, anywhere!
The best caps are made from lace,hand-tied lace with baby hair, the cap is made of durable, breathable material, more breathable and durable, creating the appearance of natural hair growth along your existing hairline!
It should easy to wear, allow you to instantly transform your look with minimal effort, make you feel fabulous.
Last, The best lace wig should be high-quality virgin wig lace wigs at affordable prices.
How To Get The Best Lace Wigs?
When deciding which lace wig will provide the most natural-looking style, there are several factors to take into consideration.
1.Nets- the Base
A handmade net, where all the hairs are sewn in individually by hand, is both the lightest and the most comfortable to wear. For a client that has a sensitivity to weight or needs a more flexible net, a handmade net is ideal. It will ensure the ability to wear it for extended periods of time without having it feel constricting or heavy, which makes it ideal for everyday use.
The method of construction is one of the most important factors in buying a wig that will look natural. Buyers should select the finest quality cap construction their budget will allow.
2.Size- the Most Important Factor
The last thing a user wants is a wig that is too tight, feels uncomfortable, causes chafing, or slips off the head because it does not fit correctly. A wig that is too large looks odd and out of proportion, and it also poses the risk of slipping out of place. Choosing the right kind of style to match the wearer's face will create the most appealing look. The right style helps to balance the person's face and to ultimately make the hairpiece look less like a wig.
3.Choosing the Wig Color
Before selecting a lace wig, you should try on various shades and a wide spectrum of colors, from light to dark.
When you have settled on a color, the base should match the color of your eyebrows, unless you have decided to go blond, in which case some darker rooting is necessary to give the blond color some depth and dimension and match your natural skin tone.
4.Texture
When choosing the texture of your wig, it is important to consider how you will wear the wig most of the time. If you prefer to wear your hair with a natural wave, be sure to select a piece that has naturally textured hair.
The method of construction is one of the most important factors in buying a wig that will look natural. Buyers should select the finest quality cap construction their budget will allow.
Evan Hair Top Selling Lace Wigs
1. Silk straight human hair lace front wig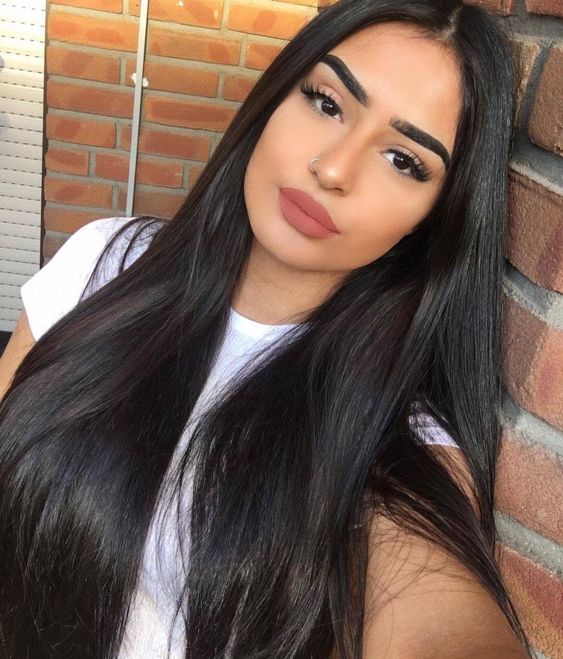 The straight lace front human hair wig is excellent as it is inexpensive and it is ideal for beginners. Since this wig is made with human hair, it has the same color as your natural hair. It is nice and straight, making the wearer have an elegant look.
The Swiss cap is of high quality, so it will definitely fit your head perfectly. The cap is medium-sized. This wig offers a natural look because of the virgin hair, making it undetectable. Some of its features include 130/150/180% hair density, hair color is natural, hair length is 8-20 inches, and the lace color is medium brown.
If you are looking for the best lace wig to purchase, here are some few ones you may consider.
2. Body wave human hair lace front wig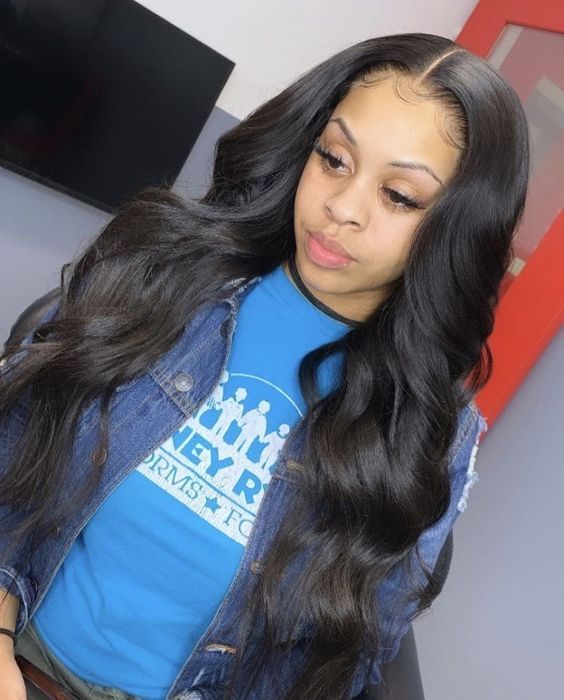 This 180% hair density lace front wig is naturally curly and beautiful. It is made from 100% unprocessed virgin Brazilian human hair and it comes with natural black color and texture. It is perfect for black women. Some of its features include pre-plucked lace front wigs, 180% hair density, naturally curly, and the lace color is light brown. You can also dye this wig to match your look.
2. Curly lace front wig human hair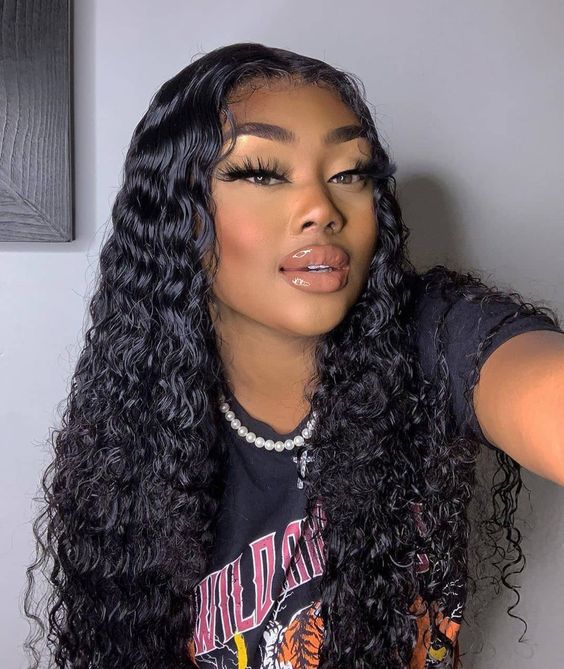 This glueless lace front human hair wig is just incredible. You can style and knot it just like your natural hair. It is 100% hand-tied, meaning the fully-knotted stretch cap can give absolute comfort. This curly wig allows the hair to move freely, just like the natural hair. Some of its features include 150/180% hair density, 10-24inch in length, pre-plucked natural hairline, the color is natural, and the cape lace is medium brown. This wig just gives the wearer that extra confidence to rock the day.
4. Sexy bob curly lace front wig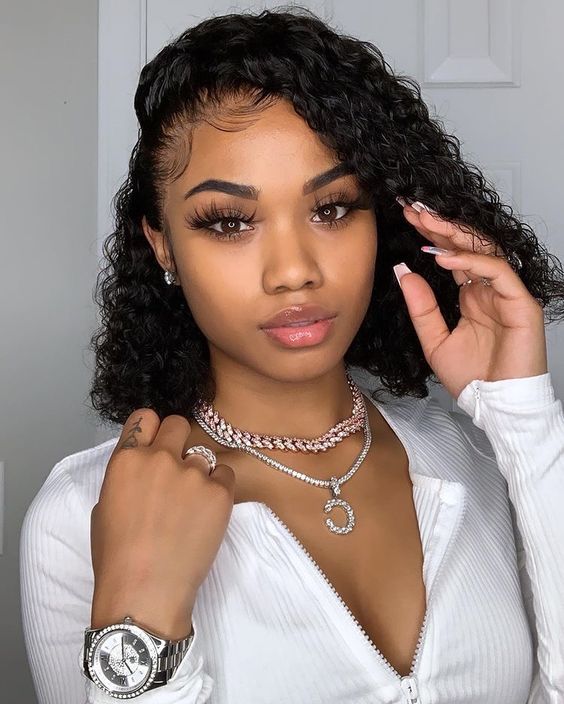 This wig is the best lace front bob wig. It is smooth and soft. It is made from 100% Brazilian Remy high-quality human hair. The hairline is more natural-looking and even has baby hairs around the hairline just like the natural hair. Bob wig if untreated, can be dyed, straightened, permed, and washed to return it to the original texture. This means you can customize it to your taste. Some of its features include 150% density, hair color is natural, the lace is medium brown, and the hair length is 8-24 inches.
5. HD Transparent lace wig human hair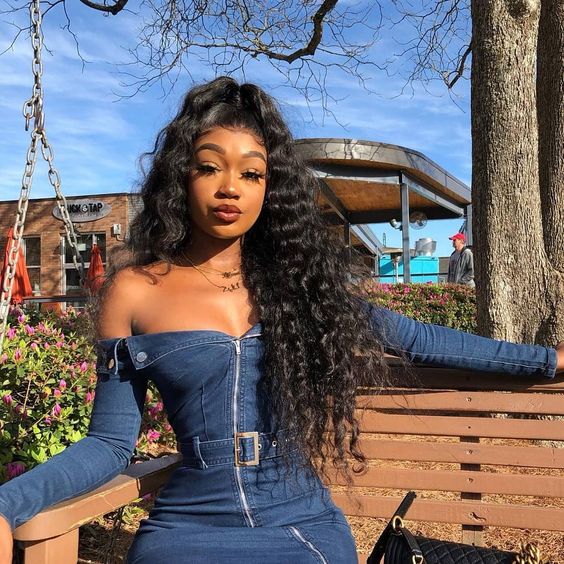 This transparent lace wig is more natural. It blends with the most hair weave and offers a perfect match to the human scalp. HD transparent lace wig is 100% Brazilian unprocessed virgin Remy human hair, which can be bleached, dyed, curled, straightened, and restyled according to the wearer's needs.  Some of its features include 150% hair density, medium-sized cap, medium brown lace, pre-plucked hairline, and HD transparent Swiss lace. This wig will definitely enhance your look and make you feel comfortable.
Besides, Highlight wigs are a great way to enhance an excellent cut, give a wig dimension, and create depth.
If you are interested in hair bundles for sew-in, you can use BS16  to get 16% off to save your money, you can use coupon code save15 to get 15% for all non lace wigs(and you will get a gift), the more you buy, the more you will save. Come on!!!
Shop More Popular Evan Hair
Shop for affordable Malaysian Body Wave Hair 4Pcs
Shop for Remy Straight Hair Bundles Best Raw Virgin Hair
Shop for Virgin Remy Loose Wave Hair Bundles Deals 
Shop for Evan Hair Indian Virgin Hair Deep wave 3 Bundles