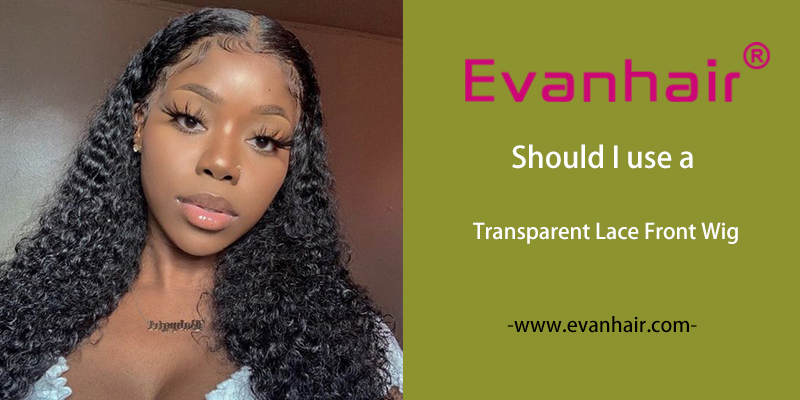 Due to the easy use and numerous benefits, transparent lace front wig becomes one of the most attractive and bestseller products in Evan hair store.
It is a fantastic solution for people who suffer from balding, hair thinning. With a human hair transparent lace frontal wig, you can be more confident and comfortable.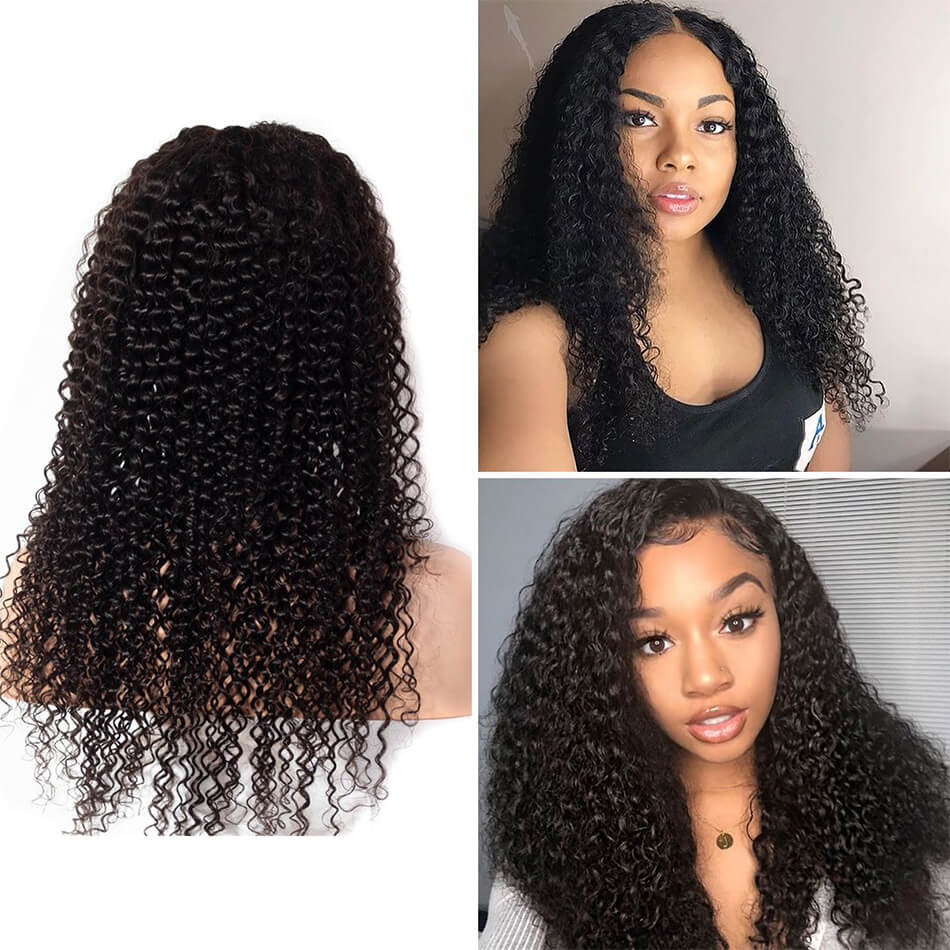 Today you can rock any style of your choice and thanks to the manufactures of transparent lace frontal human hair wigs. They are coming up with all the unique styles every so often.
If you intend to get a good transparent lace frontal wig, you have come to the right place, this article will tell you something about this popular transparent lace front human hair products before buying.
Contents
1: Should I use a transparent lace wig?
2: What is a transparent lace front wig?
3: Why you should have transparent lace front wigs?
4: Detail of Evan hair transparent front lace wigs.
Should I Have A Transparent Lace Wig?
One of the biggest things we hear from our customers is how they'd like a wig that is almost unnoticeable to the typical bystander. If this, you should have a transparent human hair lace front wig.
It is a great option for beginners, does not have to be plucked, offers the most natural look when compared to regular lace fronts, the color of the lace is transparent.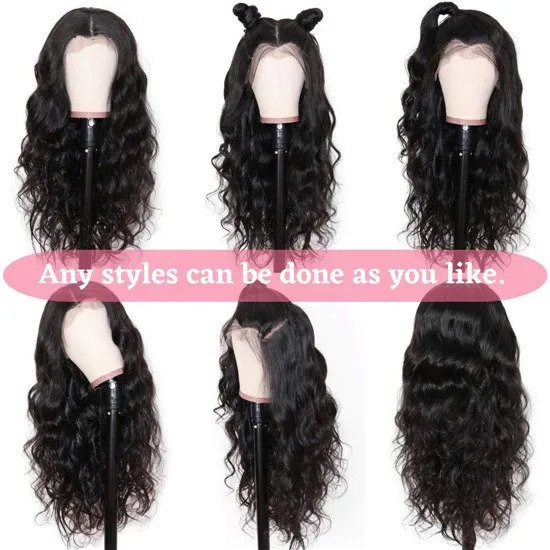 This color is suitable for any skin, also you can make a little adjustment to make the color of the lace to match your own skin. The hair on the lace is not too thick or too thin, which is an international standard.
Wearing this type of wig is very simple because they are stretchy and cover the entire scalp area with a natural-looking hairstyle. The finished product gives the illusion of a seamless hairline. Ready-to-wear transparent lace wigs are the best because the lace doesn't have to be cut or customized.
What Is A Transparent Lace Front Wig?
Transparent Lace front wigs or transparent front lace wigs, as they are sometimes called, are a variation of Lace wigs.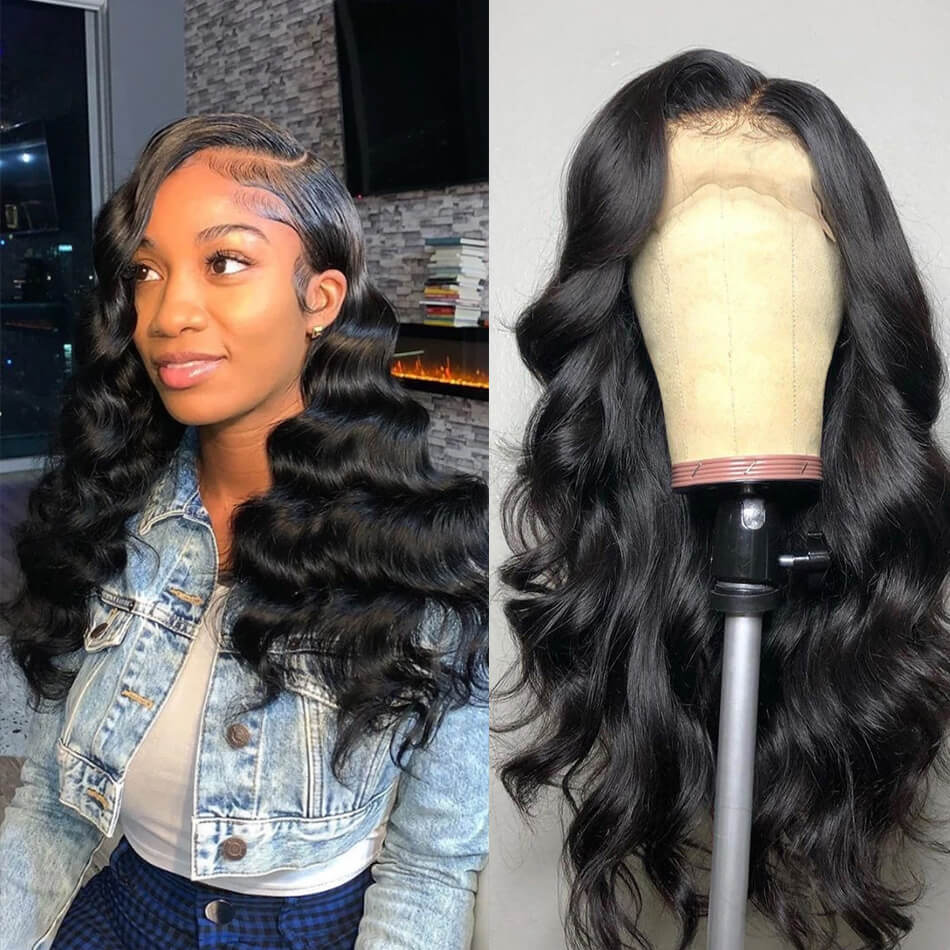 A transparent lace front wig means a wig sewn in an invisible transparent lace frontal with 3 or 4 bundles human hair. It uses a transparent lace that is undetectable and invisible lace.
There is a piece of lace frontal closure or lace closure attached to the front of the wigs for women. This piece of lace frontal closure or lace closure will cover the hairline well, and the other part of the wigs are made of high-quality machine-made net.
The transparent lace generally goes from temple to temple or even ear to ear, all depending on your personal preference and style. Each strand of hair is individually knotted into a transparent lace hole by hand, creating the illusion of natural-looking hairline!
At evanhair.com, there are 13*4 and 13*6 transparent lace frontal wigs in any texture and length, such as body wave lace frontal wig, 13*6 straight human hair lace frontal wig, curly frontal lace wig with baby hair, from 10 inches to 26 inches.
Why You Should Have Transparent Lace Front Wigs?
All these advantages though are dependent on the installation.
Unfortunately, if you don't install the hair right, sometimes you can damage it.
Transparent lace front human hair wigs are best known for having one of the most realistic looks amongst all types of wigs. In fact, they have gained immense popularity among people and clients who usually wear wigs.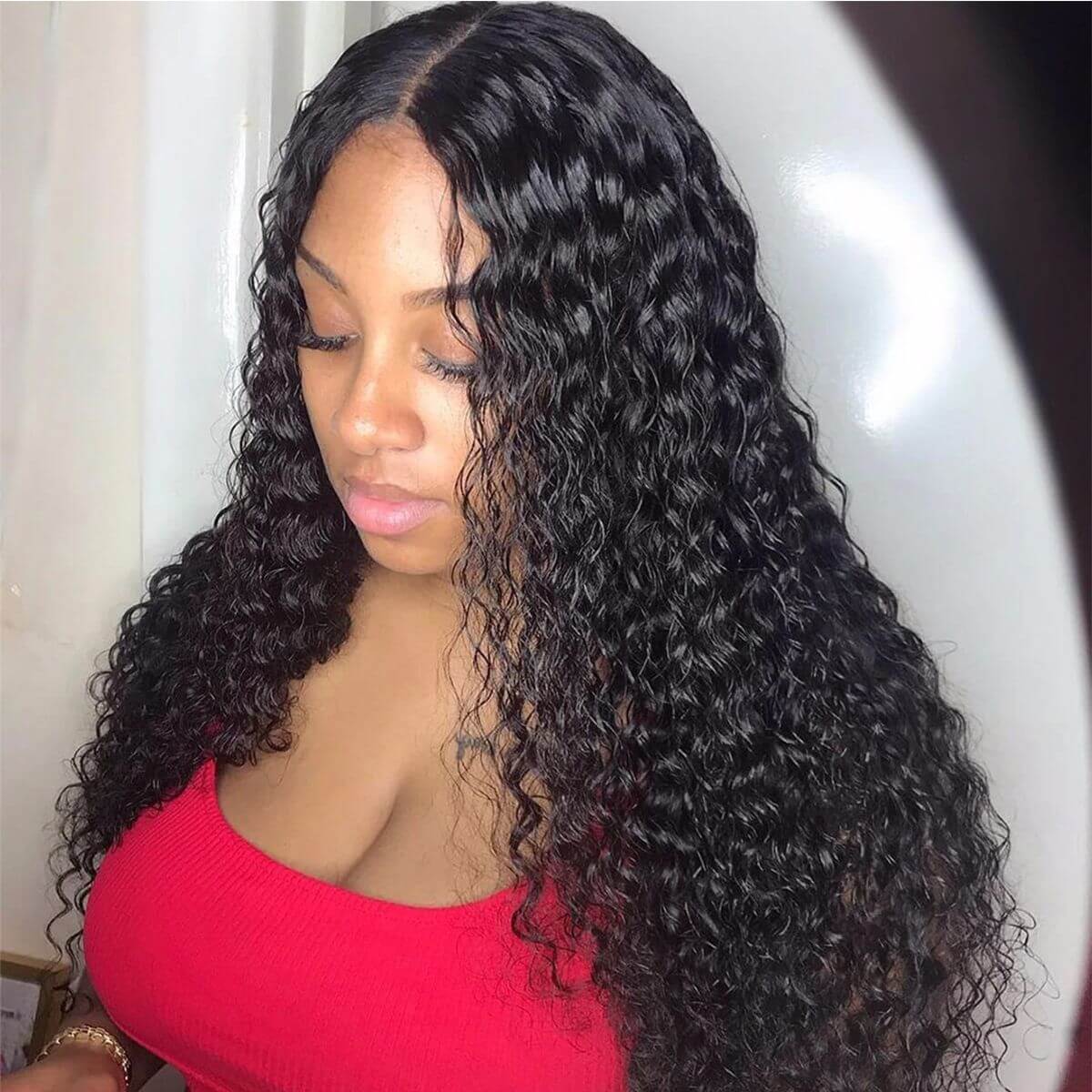 Why choose this new arrival transparent swiss lace wigs? Here are 6 reasons why lace wig transparent is better than other wigs. 
1. Like most other women, you will be protecting your hair against environmental hazards.
2. Additionally, you keep it from constant styling and combing which then makes it grow fast.
3. Furthermore, you still look even better while not wearing your own hair and that's because you can wear different kinds of wigs at different times, no matter you want a body wave transparent lace wig, straight hair transparent wig, transparent lace wig curly human hair and others.
4. Transparent wigs come in different colors; you just need to choose your color. With weaves, there's no more subjecting your natural hair to the harsh coloring methods.
5. Transparent lace frontal wigs are virtually undetectable sheer lace material running along the hairline and are designed to mimic a natural-looking hairline allowing the hair to be styled in a pulled-back style or away from your face.
6. Transparent lace wigs have a base that is made of high-quality transparent lace. This means transparent lace wigs are a bit more natural, breathable and comfortable than other lace wigs.
Detail Of Evan Hair Transparent Front Lace Wigs
Transparente Lace: this Transparente Lace is suitable for different types of skin. It is invisible and fashionable. Compare with Medium brown color lace, it is natural, stable and Anti-allergy.
100% human hair with natural black color .silky, softness and smoothness. minimum shedding and tangle-free.Natural hairline with pre-plucked and bleached knots.
Free part lace wig, you can part anywhere you want as your own need. It makes hair wig nice with natural texture,6.beautfiul and natural.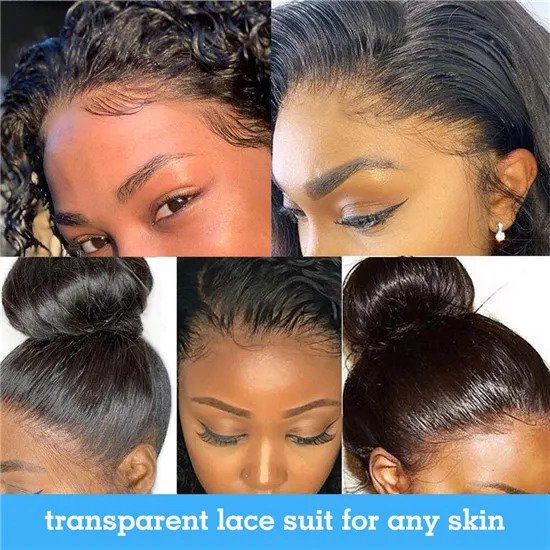 Density lace front wig transparent: There are 130%, 150% and 180% High-Density Wigs, which is Fuller than regular wigs.
Human Hair wigs Made Method: Half Machine Made & Half Hand Tied, with baby hair, pre-plucked
Wig Quality: No Shedding, No Tangles. Can be Straightened, Curled, Bleached and Styled as Your Own Hair.
Easy To Wear: There are Two Adjustment Straps Inside the Wig, Which Can be Intertwined to a Fixed Position to Suit Different Head Sizes.
Wig styles: There are different wig styles you can choose: body wave, straight, curly and more. You can wear it on any occasion, such as Christmas, New Year, holiday, theme parties, weddings, dating, cosplay.
To See More Transparent Lace Front Wigs At Evanhair.Com
If you manage to get a good natural transparent lace wig you will look your best. If you want to capture your beauty and show it, then try a transparent lace wig. Here we will share the top 3 transparent lace front wigs at Evan hair wig online store.
1. Straight Transparent  Lace Front Wig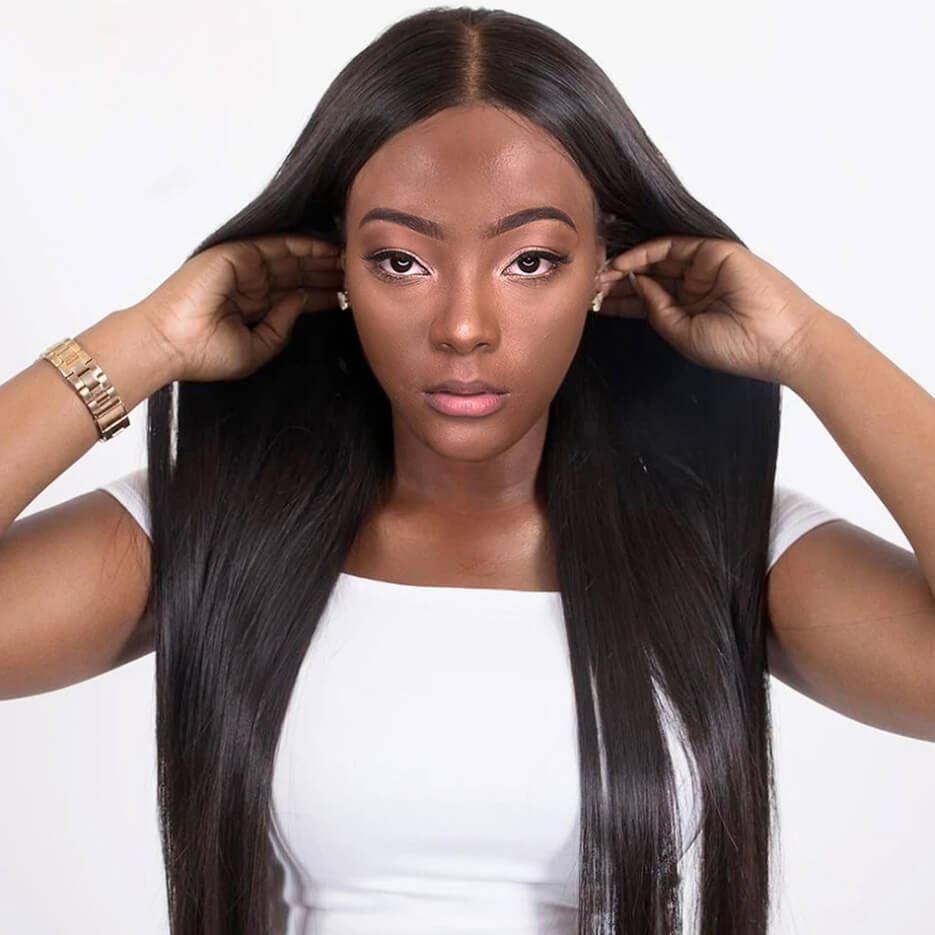 2. Water Wave Transparent Lace Front Wig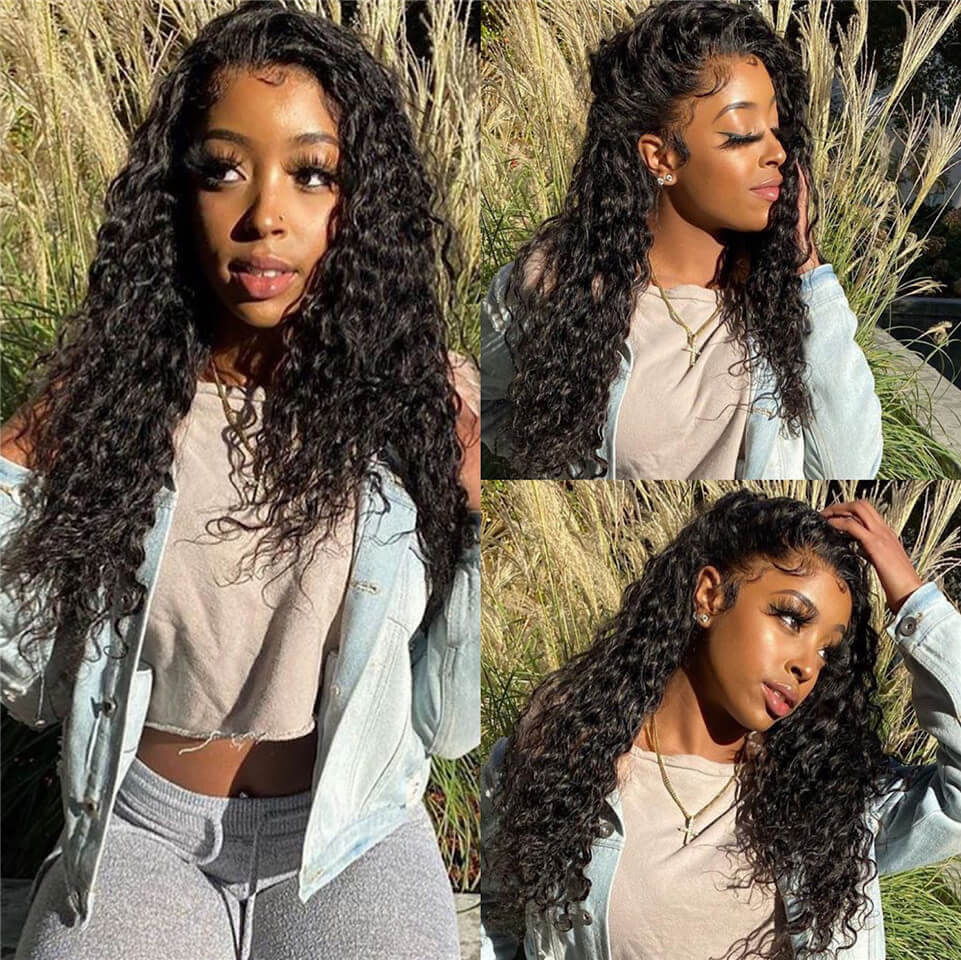 3. Curly Hair Transparent Lace Front Human Hair Wig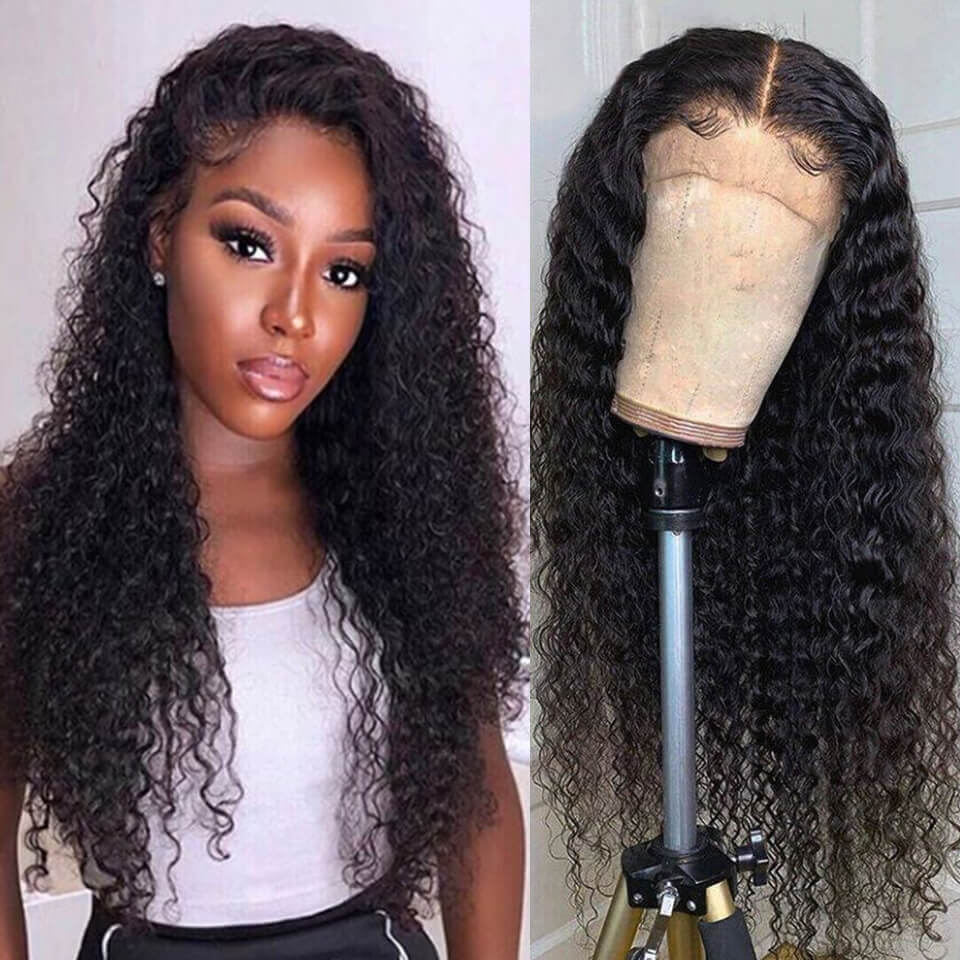 MOST NATURAL LOOKING WIG EVER  *NEW* Affordable Transparent Lace
Evan hair human wig store offers you various wigs, such as full lace wig, 360 front wig, 13×4 lace front wig, transparent lace front wig, fake scalp wigs, bob wigs and natural hair with highlight wigs. No matter what your face looks like, there is always a right wig for you.
Everyone deserves to own the best at the best time in life, Evan hair will bring you a big surprise!!!
Shop More Popular Evan Hair
Shop for affordable Malaysian Body Wave Hair 4Pcs
Shop for Remy Straight Hair Bundles Best Raw Virgin Hair
Shop for Virgin Remy Loose Wave Hair Bundles Deals 
Shop for Evan Hair Indian Virgin Hair Deep wave 3 Bundles